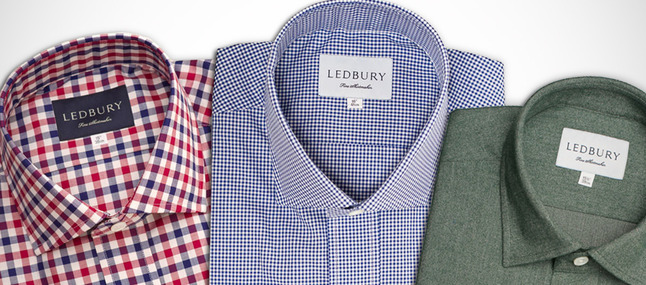 Gilt City National has a promotion for Ledbury right now, where you can purchase $150 worth of store credit for $75. Customers have a limit of using one coupon per transaction, but may purchase up to two coupons.  
Note, Ledbury is an advertiser of ours, but I genuinely think they make nice, well-made shirts. The best part about them, in my opinion, is the slightly lower second button on the placket, where you'd button up the shirt. It allows you to wear the shirt a bit more casually without having to risk looking like a disco dancer. (Not that we have anything against disco dancers). 
If you're not yet a member of Gilt, you can use our invite link here. 
---