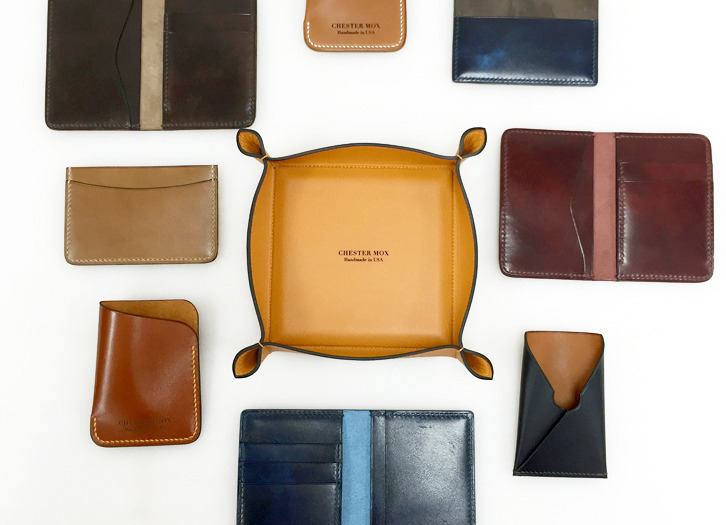 It's been a year since Chester Mox opened their brick-and-mortar shop in Monterey Park, California. To celebrate, they're holding a one-week sale. Take 25% off any order with the checkout code ANNIVERSARY. 
The thing that makes their leathergoods so wonderful is the stitching. Most leathergoods you see on the market are machine stitched; only a small percentage are done by hand. Fewer still are hand-sewn with the kind of tight, saddle stitching you see here. It's the kind of work you'd typically only get from Hermes or niche (mostly French) custom houses. All of which charge two to ten times as much as Chester Mox. 
The code applies to everything in their shop – wallets, card cases, eyewear sleeves, belts, and valet trays. Since everything is made upon order, you can ask for simple customizations. That means changing the leather to something else you see on their site or Instagram, or requesting a monogram (which can be either hot stamped or laser printed). I'm particularly fond of these Barenia and Chevre leathers, which are also used by Hermes.
The only exclusions are bespoke, where Chester Mox works with you to create a completely new design, and oversized items such as bags and briefcases. The code also isn't retroactive and it expires next week on Wednesday, May 11th.
---