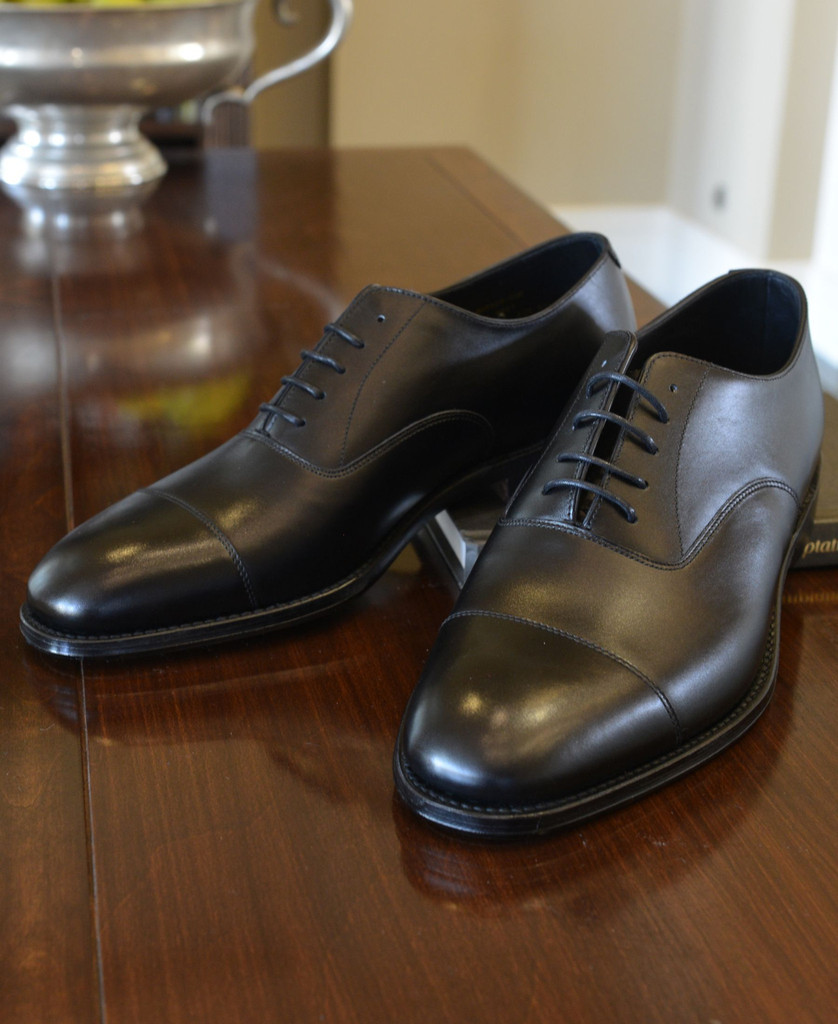 If you're located in the US and interested in (relatively) affordable footwear, rejoice. Herring's shoes are now available through a US store. Traditionally, most guys have had to purchase their Herrings through the company's UK site, but that comes with customs and duties, and possibly a bit of hassle if you have to make a return or an exchange.
Now, however, they're available at Gentlemen's Footwear, which is an online shop located in San Diego. They offer free shipping, and while returns come with a 10% restocking fee, exchanging for size is easy. This takes some of the stress out if you just want to try out the brand to see if it's right for you. 
At the moment, Gentlemen's Footwear is running a promotion on their entire Herring stock. Take 10% off with the checkout code herring10. That puts these suede oxfords at $175 and these black cap toes at $265. Sale items can be returned as well (just not Last Pair Clearance items).
---