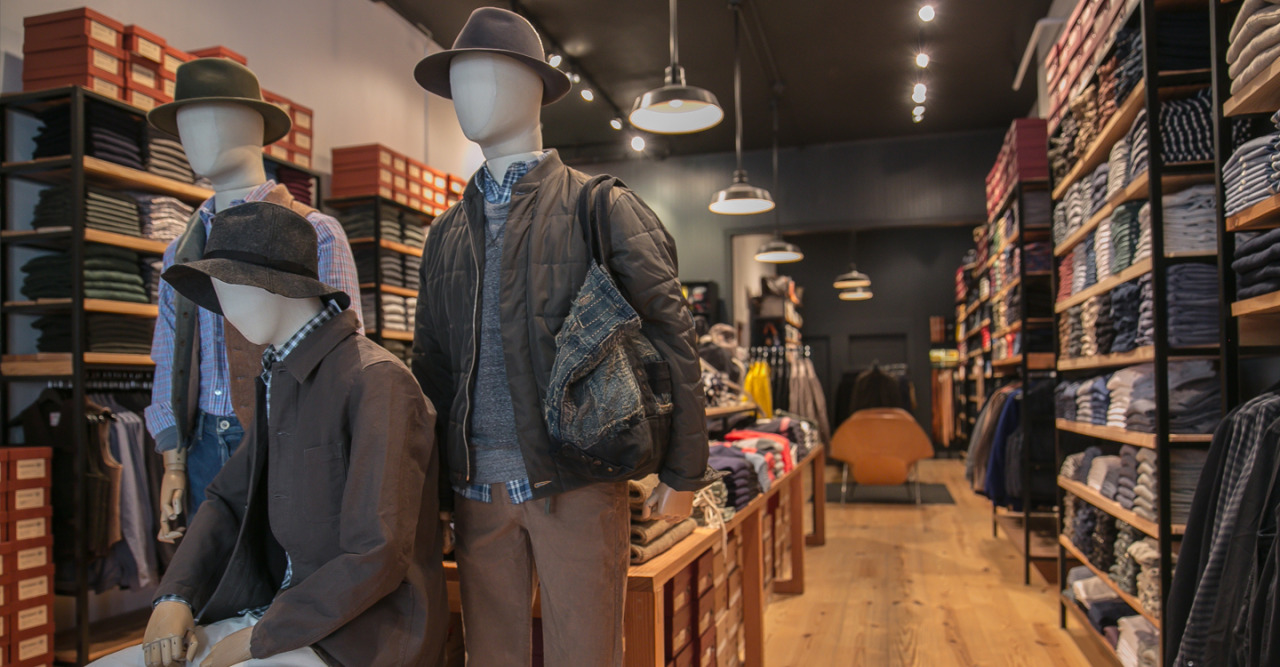 End-of-season sales this time of year are always a bit dicey. The deals are great, but the sizes are spotty. That said, stores have been doing big markdowns this week as we head into February. If you're willing to do some hunting, here are six shops that I think are particularly worth a browse right now:
Mr. Porter: Arguably the leading online stores nowadays in terms of scope and selection of high-end menswear. Prices tend to be high, but they become considerably less stomach churning during sale season. Today, they just made their final round of price reductions, with select items now offered at 70% off. 
Some surprisingly good stuff still kicking around, including Chimala workshirts starting around $114; Nike sneakers starting at $44; Inis Meain Donegal knit for $135; Heshung boots for $317; and rarely-discounted Viberg shoes starting around $455 (including their popular service boots). 
Club Monaco: If you've ever wanted a leather jacket, Club Monaco has some great deals on Golden Bear outerwear. The jackets are slimmer fitting than some of the Golden Bear's mainline offerings, made in the USA, and constructed from great materials. At the moment, they're offering an additional 30% off sale prices, which brings these under $500. Just note that all black pieces such as this double rider will probably go best with black denim and boots, while ones with silver trims will be more versatile. 
Club Monaco also offers great value on knitwear (just stick to the non-cashmere pieces). Trim fitting, reasonable well-made, and very affordable once you account for all the discounts. These basic crewnecks are just $55 once you go to checkout. 
Unionmade: One of our favorite stores for vintage-inspired Americana, workwear, and outdoor gear. I love a lot of the lines here, such as Chimala, Orslow, Camoshita, Eidos, and Howlin' by Morrison. There are also some great deals on SNS Herning fisherman knits (be sure to size up one). The bubble knits are a good way to add texture under simpler outerwear. If you like the workwear styles here, you may also want to check out the sale sections at The Bureau Belfast, Superdenim, and Blue Button Shop. This playfully ribbed knit from Ikiji at Blue Button Shop looks great. 
Standard & Strange: Some nice, basic casual shirts in the sale section. I like the texture on this blue checked workwear-inspired piece from A Kind of Guise (a relatively new German label). The company also has an Italian wool bomber with removable collar (if you take the collar off, this looks more like a varsity jacket, making it a kind of two-in-one design). 
No Man Walks Alone: NMWA just dropped their sale prices down to 50% off (as well as added some new items to their sale section). I really like their selection of outerwear right now from Eidos, Document, and Kaptain Sunshine. I picked up this Eidos Donegal topcoat not too long ago and have been wearing it all the time with jeans. These Kanata cowichans also look cozy. 
Barney's Warehouse: Take an extra 70% off already marked down items. The selection here isn't that great, but these Garrett Leight sunglasses look nice. Frames that originally retailed for $420 are now available for $90. The company bills these as "classic eyewear with a California touch," although I have no idea what that means. 
Note, some of the stores above are holding their promotions as final sale, so be sure to double check before purchasing. 
---