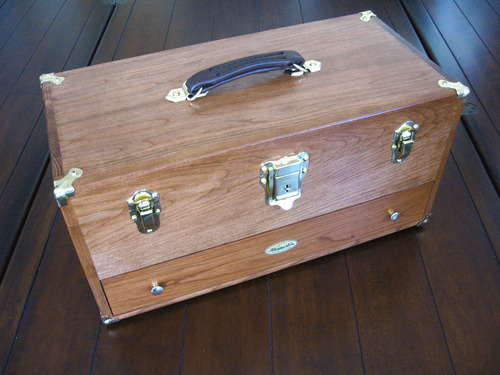 Another great sale is happening at Gerstner & Sons, an old Ohio-based company that has been making tool chests and cases since 1906. I bought one of their 12 Repair Kits last year and use it to hold shoe care accessories. The price isn't cheap, and they charge a bit for shipping (something like $50, given how heavy the case is), but their products are exceptionally well made and very beautiful. 
Gerstner also has something called their International line, which carries cases like this one at more affordable prices. The trade off is that it's constructed in China (rather than Dayton, Ohio), made out of plywood (rather than white oak), and finished with a veneer (rather than hand stained). The design does look like it would accommodate shoe care accessories well, however. 
You can see more photos of the above box here. 
---