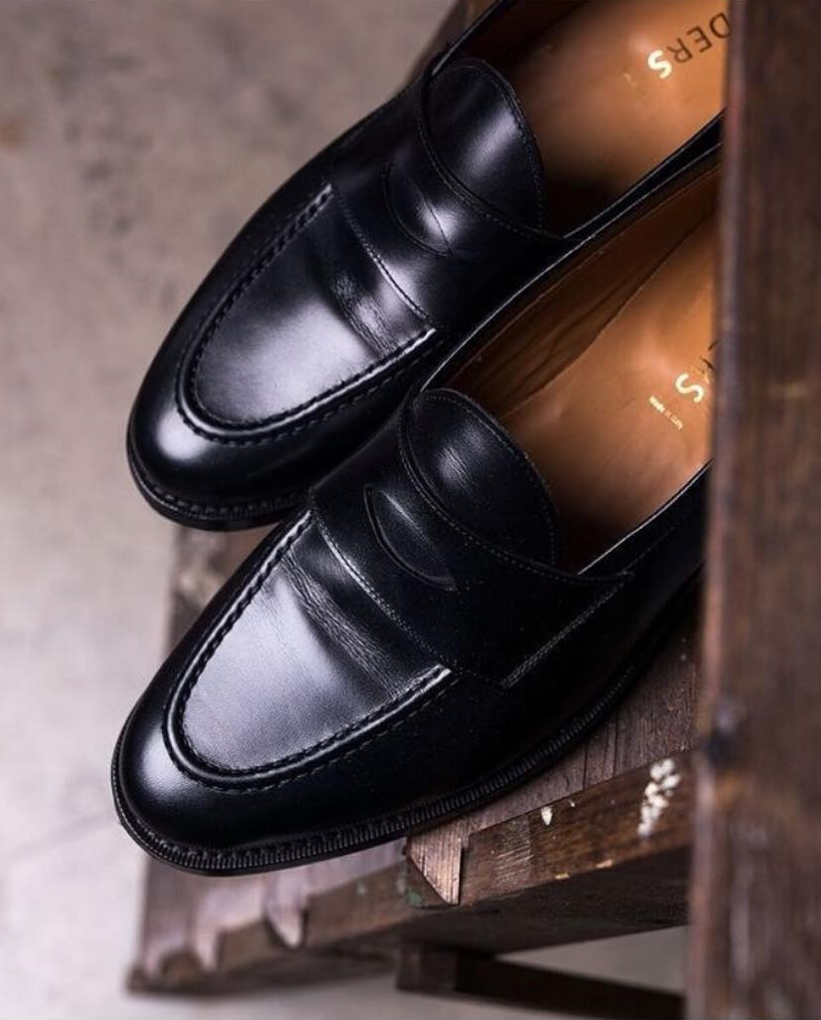 Founder's – an up-and-coming American label that's offering well-styled, Italian-made shoes – is having a tremendous sale right now. They're apparently moving their production from the south of Italy to the north. Frankly, I have no idea what that means, but at the moment, they're having a clearance sale on all of their stock. Take 50% off with the checkout code SF17. That brings the price down from about $300 to $150. 
The company loaned me a few pairs of their shoes last October to check out and I was impressed with the quality. Full-grain leather uppers sourced from various, well-respected European tanneries (e.g. Ilcea and d'Annonay); Blake-rapid construction; full leather insoles; and true stacked leather heels (not fiberboard). I thought the shapes of the loafers were particularly nice, and they come in both traditional penny and jaunty "tie string" designs. A solid deal for $300 – an absolute steal at $150. Price even includes free shipping and a pair of cedar shoe trees, if you can believe. 
As you might expect, all sales are final. For what it's worth, I found the shoes to fit true-to-size. 
---