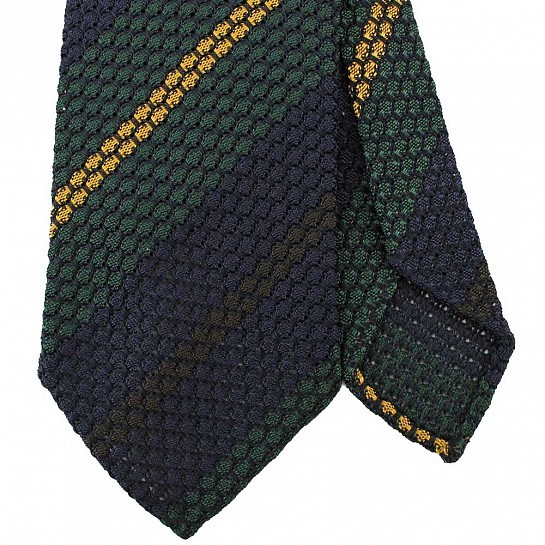 Nice sale going on at Exquisite Trimmings, an online retailer for high-end men's accessories. Use the checkout code BANK20 to take 20% off most items. Customers outside of the EU can expect another 20% off for not having to pay European taxes (which is included in the listed price). 
I haven't gone through everything, but the code seems to work on Drake's ties and pocket squares, as well as Exquisite Trimming's house line of ready-to-wear and bespoke ties. There are some handsome striped grenadines that come down to $60 with the discount, and bespoke ties starting at $104. The selection of ancient madder and wool challis is especially tempting, given how close we are to fall. 
Some other notables:
Code expires September 1st.
---