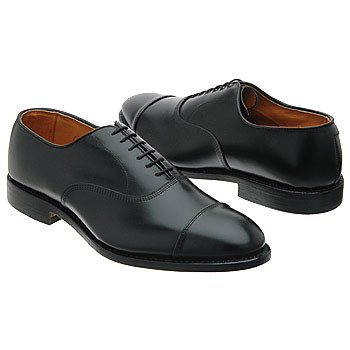 Allen Edmonds is having a sale on all factory second shoes and closeouts, with discounts ranging from 15% to 40%. That puts their black Park Avenue oxfords at $199 and brown Strands wingtips at $229.
As many readers may know, factory seconds are shoes that didn't pass quality control, but the "defects" are usually incredibly minor (like a small nick at the heel or something). Most of the time, you can't tell why the shoe was rejected, even on close inspection. 
There are other deals, of course, but you'll have to inquire. To do so, call one of Allen Edmonds' outlet stores. We usually refer people to the one in Brookfield, Wisconsin, who you can reach at (262) 785-6666, but you can find other outlet stores by using the store locator at Allen Edmonds' website.
When calling, you may also want to have their website ready so you can easily look up the names of models. 
---