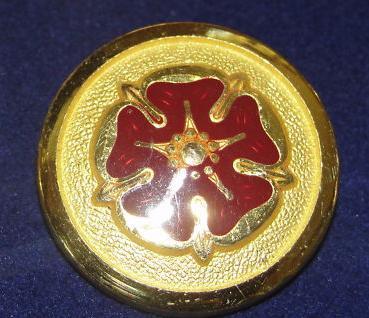 One of the most impactful and reasonably-priced aesthetic alterations you can make to a blazer is button replacement. I have a blazer with traditional brass buttons, but it's easy for brass too look, well, country-club-ish. Replacing gold buttons with something more distinctive, like the ones above, or with mother of pearl (in white, bronze or black) or bone (in white or brown) can make a big difference.
I recently acquired two coats – one a Chester Barrie double-breasted with spectacularly homely metal buttons, the other a Kiton suit jacket with dark plastic buttons. I hopped over to Hwa Seng Textile, and ordered white bone buttons for one and black mother of pearl for the other. Silver-colored metal is also an option, but as long as you don't go with black or navy (which will look like an orphaned suit coat), the world is your oyster.
A tailor will typically charge about a dollar per button to attach whatever you bring him.

Starts at $24.99, ends Friday, April 8th
---