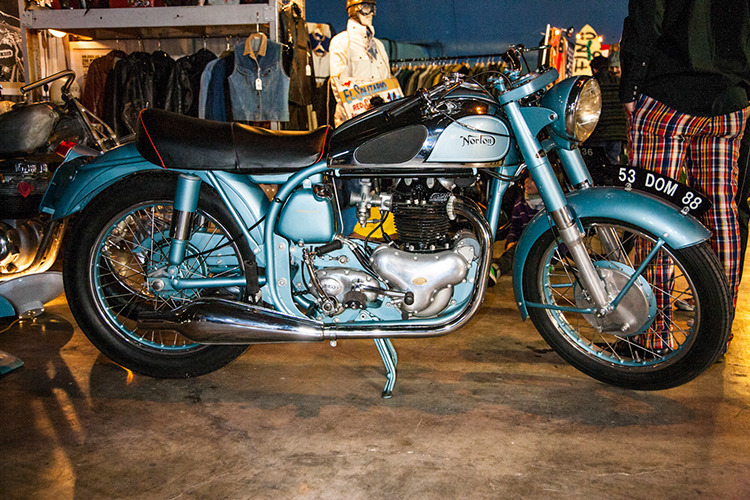 If I still lived in Southern California, I would love to go to next year's Inspiration LA show. It's happening on February 7th and 8th, and tickets just went on sale online. 
For those unfamiliar, Inspiration LA is a huge annual event for vintage American clothing. Think: the kind of stuff related to early rock-n-roll, motorcycle, surf, rockabilly, workwear, and hot rod subcultures. The show is organized by Rin Tanaka, who's a leading authority in this field, and editor of a famous book series called My Freedamn!. 
Jesse and Noe Montes went to this past year's show and took some photos. Looks like they had a great time, and I'm bummed I won't be able to go next February. 
(Photos above by Noe Montes)
---