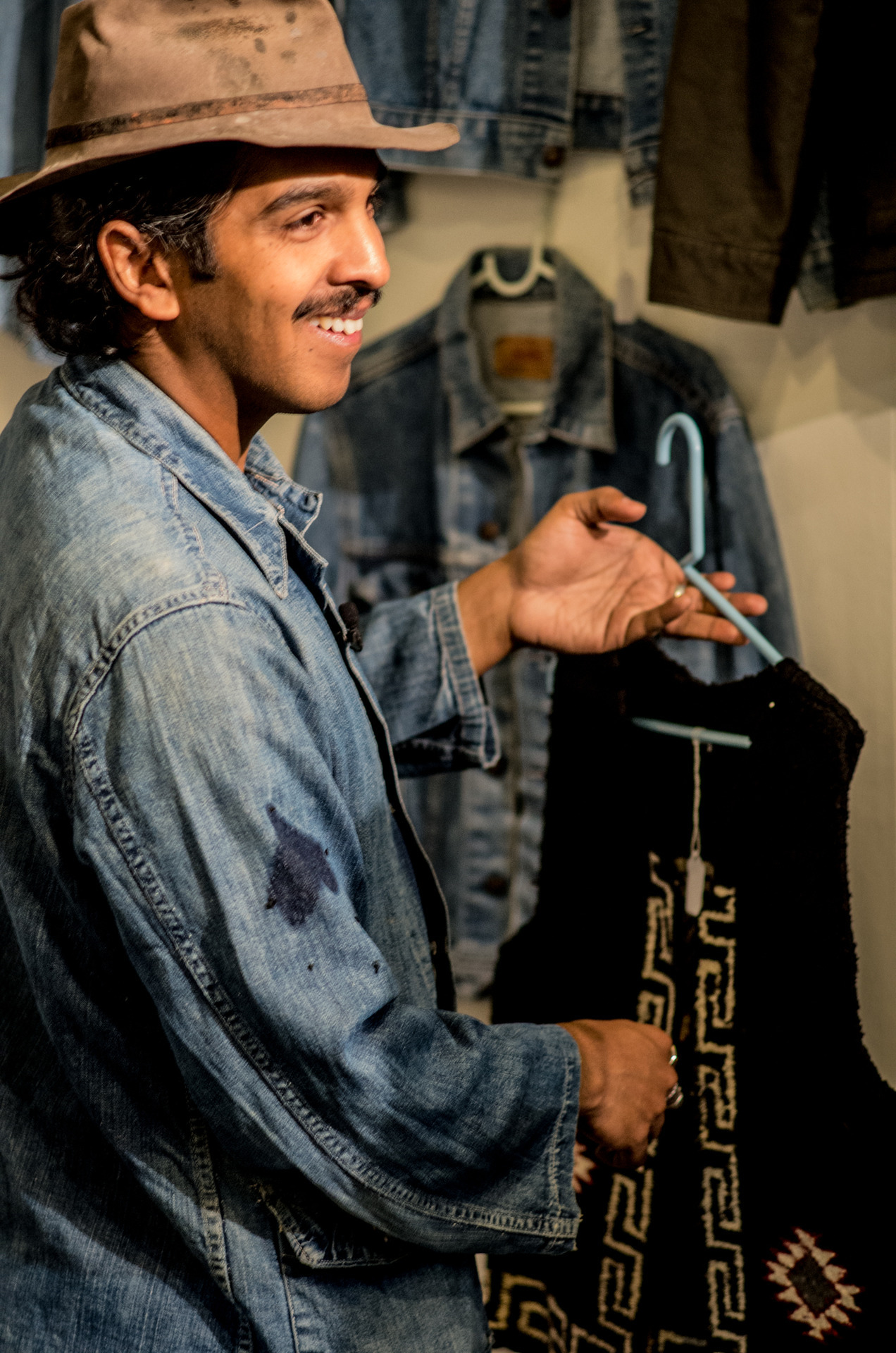 I love visiting Inspiration, an annual menswear show in Los Angeles headed by the Japanese vintage fiend Rin Tinaka. The show isn't as big these days as it was at its peak, but it's still the best spot in LA to find denim fanatics, would-be cowboys, military re-interpreters and others who love the Japanese's love of just-this-side-of-absurd Americana.
There were more t-shirts at the show than ever before; the vintage concert shirt fad of ten or fifteen years ago has metastisized, and at this point you pretty much have to pay $200 for a Fu-Shnickens tee. High-end militaria dealers were in evidence, along with folks like Vintage on Hollywood, who specialize in the best of the best of 1940s and 1950s retro style – Rockabilly and swing-era clothes that are perfect and notably expensive.
It was also nice to see Los Angeles' independent menswear scene in evidence. Monsivais & Co, who make flat caps in the 1930s style, shared a booth with the hatmaker Cody Wellema. The Japanese-Californian brand Clutchgolf had clothes for a leisurely lifestyle, including some beautiful casual blazers made from old military bags.
I didn't end up taking home anything besides some Japanese magazines, but I did talk a PTO reader into buying a fantastic Real McCoy's leather jacket. And I got to hang out with Ryan Cecil Adams, our comics artist, so all in all? A great day.
Check out our past visits to Inspiration LA here – there are some pretty fantastic pretend cowboys.
---