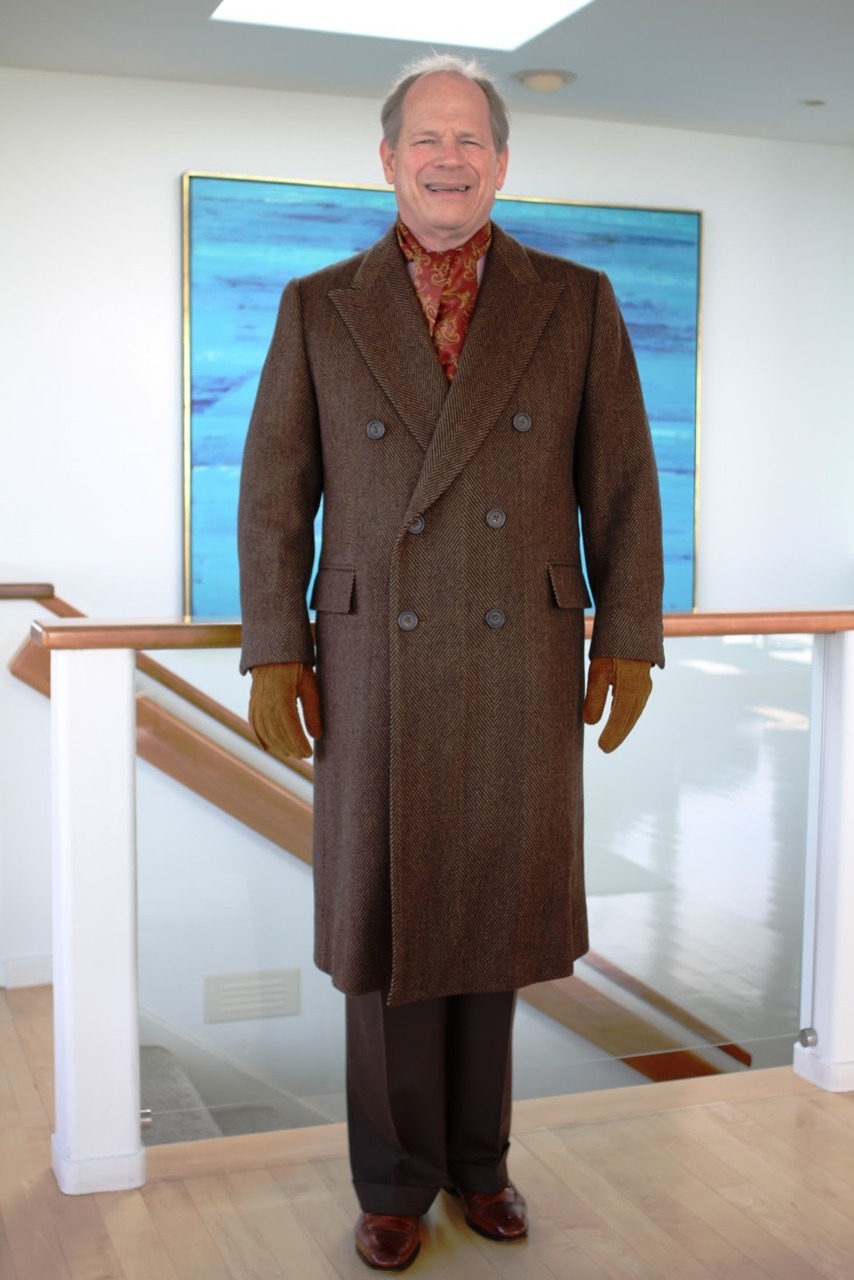 I have to admit I'm jealous of Will from A Suitable Wardrobe's new overcoat. It's absolutely stunning.
I live in Los Angeles, with no need for an overcoat unless I'm traveling. I do have two coats – a Chesterfield I bought at Bobby From Boston while attending a winter, black-tie wedding and a gorgeous navy polo coat from Capper & Capper, a celebrated but long-departed Detroit clothier. They spend most of their time, though, in a zipped-up covered clothes rack in my shed, along with my evening clothes and some out-of-season suits and sportcoats.
Will has all his clothes made for him, and this beautiful jacket likely cost him a pretty penny. If you have the budget, I would never begrudge such a thing, but overcoats are the one item of clothing I'd most suggest buying second-hand.
They really hit all the sweet spots for thrift or eBay shopping. They're prohibitively expensive new – a good overcoat usually has a four-digit price tag. A number of classic styles will always be fashionable – Will's coat above, for example, could have been made in 1945, 1965 or 1995 as well as today. Most of all, they're durable, so it's entirely possible to find an older coat in good condition.
If you're a regular thrifter, you've probably run across a coat you love already. If you're not, take a look at eBay. As long as you're careful of edge wear – ask about it, it's tough to see in pictures – and moth holes, there's plenty of good stuff available. Shipping will likely cost you $30 or $40, but there are plenty of deals to be had for as little as $30 or $40. My own coats, both of exceptional quality, and both in exceptional condition, each cost less than $100, all-in.
---