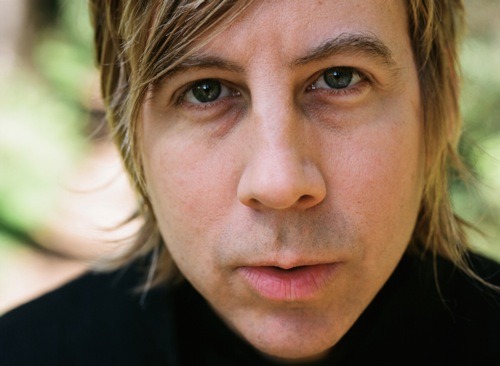 As most of you know, when I'm not blogging here, I'm a broadcaster, with a radio show and a few podcasts at MaximumFun.org and a TV show on IFC.
This weekend, I'm bringing my shows The Sound of Young America and Jordan, Jesse, Go! to San Francisco for the SF Sketchfest.
On Saturday afternoon, we've got a blowout edition of The Sound of Young America Live. I'll interview Bobcat Goldthwait, who's a brilliant comic and director and an absolutely fascinating guy, and Steve Dildarian, the creator of HBO's "The Life and Times of Tim." There'll also be comedy from Baron Vaughn and Kasper Hauser, and music from the great John Vanderslice (above). The show's at 1PM at the Eureka Theater downtown, and tickets are on sale now.
Then Sunday evening, my colleague Jordan Morris will join me for a live edition of Jordan, Jesse, Go! as part of The Monsters of Podcasting. We'll also be joined by our friends Merlin, Scott and Adam, who together comprise You Look Nice Today. Those tickets are also still available.
So, Bay Area: see you this weekend. OR ELSE.
---