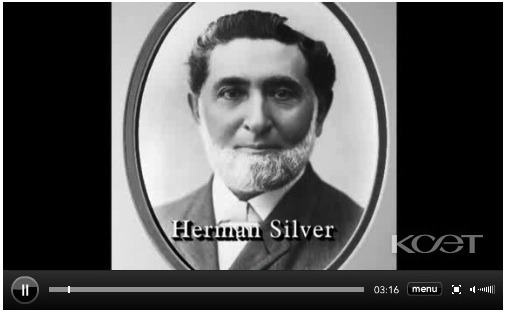 This stylish gentleman is Herman Silver, after whom the Reservoir and Los Angeles neighborhood of Silver Lake is named.
Silver Lake is the home of both controlling parties of Put This On, and as such, can be considered our World Headquarters.
This portrait of the dashing Mr. Silver comes from an episode of the PBS show "Visiting…" in which PTO pal Huell Howser explores the Silver Lake Reservoir in his own uniquely charming way.
---