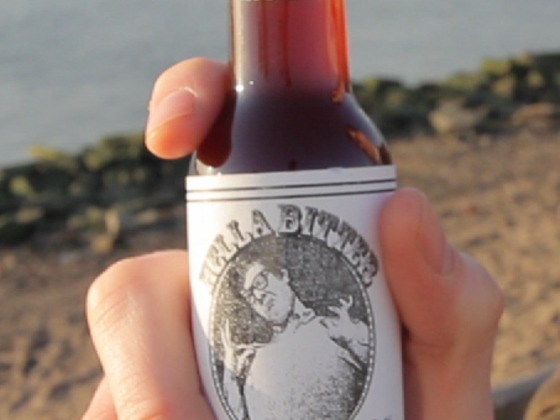 Our second camera and editor, Benjamin Harrison, is also a cocktail master. His creation is a celebration of his two great loves (other than Put This On): cocktail bitters and the Bay Area. He's joined them into a powerful brew called Hella Bitters.
Ben started Hella Bitters with a Kickstarter project that blew past his expectations, raising two and a half times what he asked for. Now, he's going to retail with his wormwood and citrus bitters.
If you're in New York, you can already grab Hella Bitters at Whisk in Williamsburg, Brooklyn. If you're not, you can carry it in your retail outlet. It turns out that bitters is considered a condiment, not liquor, so you don't need a liquor license to sell it. If you want to buy Hella Bitters wholesale, just get at us (contact@putthison.com) and we'll connect you with Ben.
Remember: when you're looking for bitters, look for the thizz face!
---