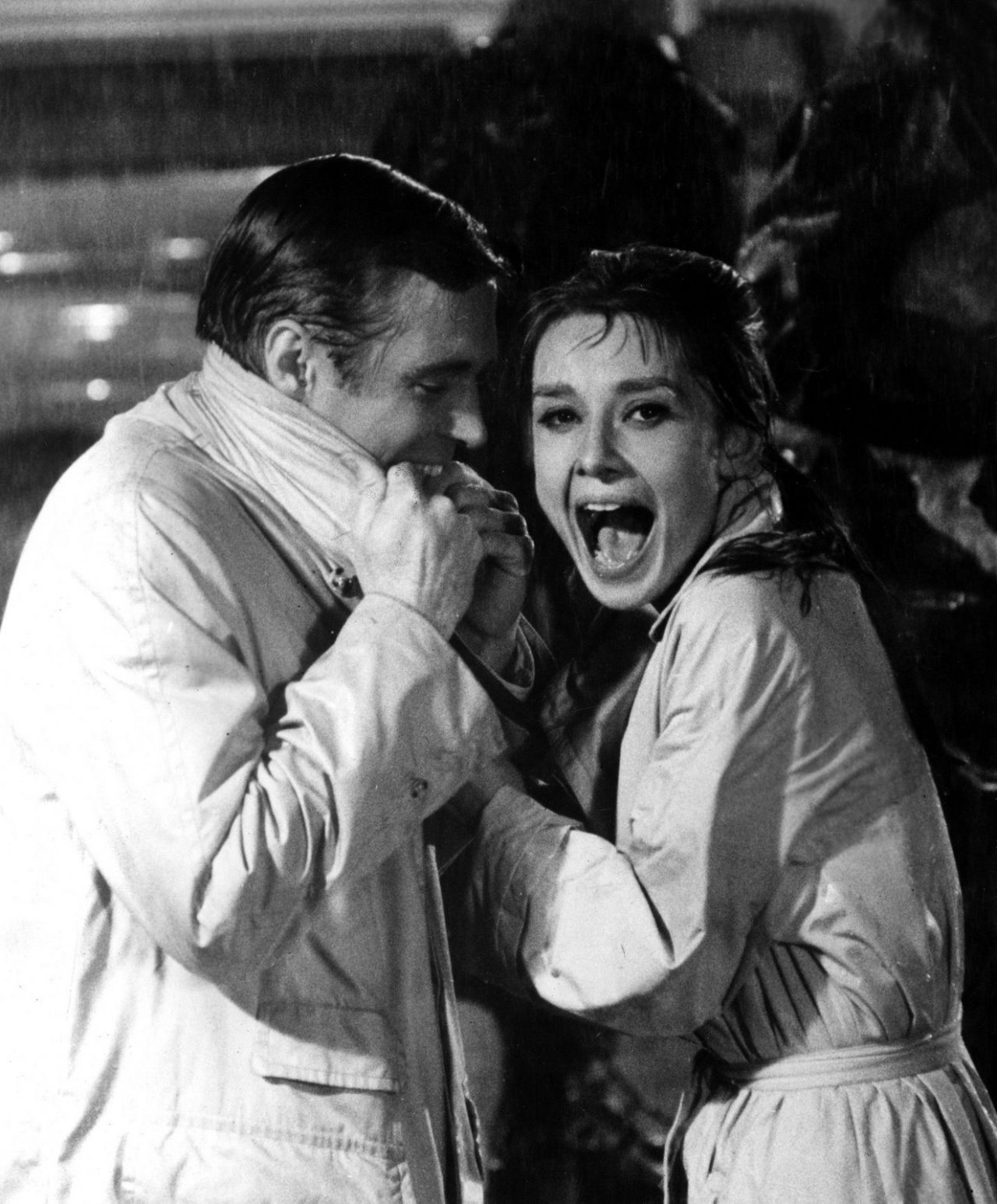 It rained all day in the Bay Area yesterday, which reminded me that spring showers are just around the corner. Soon, many of us will be reaching for the necessary outerwear to keep ourselves dry – waxed cotton Barbours, mountain parkas (which Heavy Tweed Jacket had a great article on, by the way), and heavy wool dress coats. Some of my favorites, however, include things specially designed for the rain. That is, a classic men's trench or single breasted mac. These are arguably less versatile than the aforementioned options, as you can wear those even when it's not raining, but I find there's something very masculine and sophisticated about a classic men's raincoat. As Sydney J. Harris once said in the Chicago Daily News, "Almost every man looks more so in a belted trench coat."
In the last year, I've been on the search for a simple, single-breasted mac, which differs from a trench in that it doesn't have the militaristic details of D-rings, epaulettes, and storm flaps. The one I landed on is by Mackintosh, who's famous for making macs in a specialized bonded fabric. The cloth is heavy and not terribly breathable, which perhaps makes it less ideal for summer flash storms. On the upside, however, I think the stiffer material makes for a nice silhouette, and the overall construction is very high. They have three models: the traditional Duncan, the slim fit Dunoon, and the slim fit, but slightly longer cut, Dunkeld (which is what I have). I strongly favor longer raincoats, as I think they're more elegant and masculine than the trendier cropped variety. Their slim fits are fairly slim, however, and it's necessary to size up if you plan to wear a sport coat or chunky sweater underneath. 
A bit more affordable are those from Aquascutum, who I also think makes wonderful raincoats. Of those, they have four macs: two traditionally cut versions (the full-length Filey and mid-length Broadgate) and two slim fits (the Slim Broadgate and raglan sleeved Sheerwater). All are exceptionally nice, especially if you could find one with a liner. That gives the fabric a bit more heft, which in my opinion, translates to a better looking drape.  
Another company I came across was Sanyo, a Japanese brand making headway into the United States. They have near a dozen models, but most are made from a polyester or polyester blend. This gives them a certain sheen that I think is less appealing than a traditional cotton or wool gabardine (a type of fabric that's very tightly woven). They do have some very handsome wool raincoats though, and many are sold in places that hold deep sales (e.g. Nordstroms). Finally, I like TM Lewin's. Theirs is a bit shorter than some of the other options mentioned, but the construction is decent for the price (at least on sale). The fabric is also a weatherproof cotton, so it doesn't have any sheen.
Of course, as it goes with most men's coats, macs tend to be highly expensive new, so you'll want to wait until they go on deep discount. Perhaps best of all, however, is the second-hand market. Many of the better companies – such as Burberry, Aquascutum, and Mackintosh – make near indestructible garments, and these will often long outlive their owners. At some point, such coats will make their way into thrift stores, community centers, and eBay, where folks can pick them up for pennies on the dollar. Just search around to find something that'll fit you. 
(Pictured above: George Peppard and Audrey Hepburn in Breakfast at Tiffany's)
---