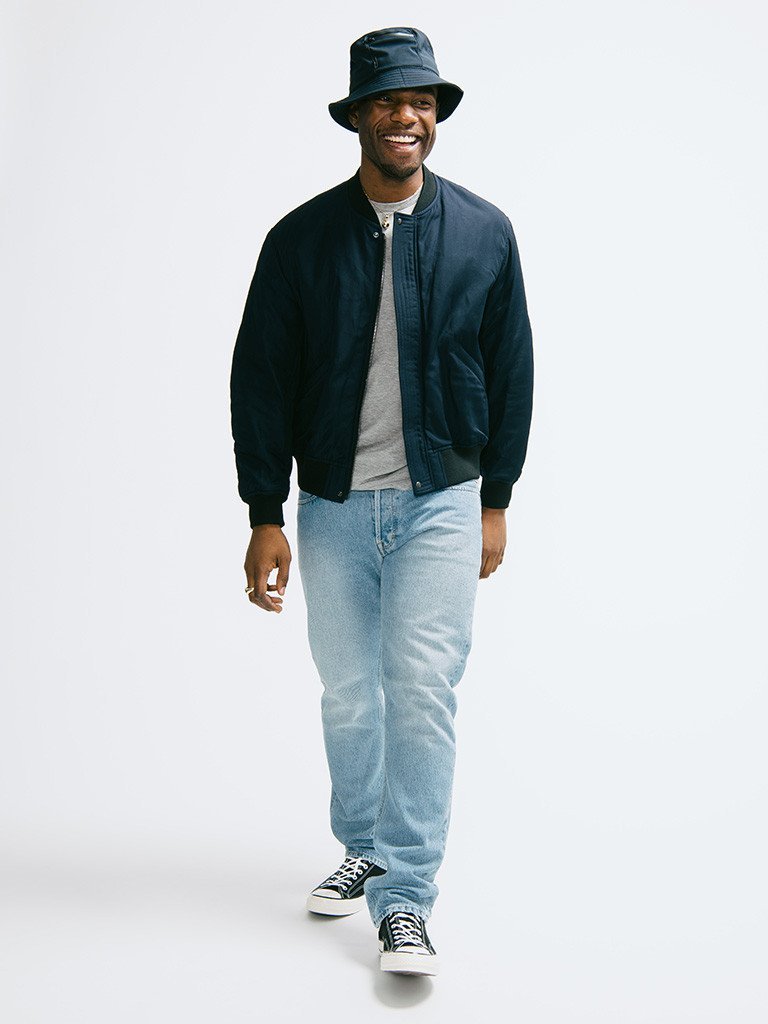 Both surprised and disappointed to learn tonight that Gentry is closing up their brick-and-mortar location in New York City. To me, they had some of the most interesting buys every season, including things from lesser-known brands around the world. It looks like going forward, the company will be folded into Man of the World, an online digital publication with an accompanying webstore. Their physical location is set to close-up at the end of July. 
In the meantime, Gentry is having a closeout sale. Take up to 50% off in-season merchandise, and up to 70% off anything else. The discount is automatically deducted at checkout. 
Much of what you find here is aimed at more adventurous dressers, but there are things that will appeal to almost anyone. Alex Mill, for example, specializes in the sort of basics you might find at J. Crew, only their clothes are made to higher standards (indeed, the designer behind the line is the son of former J. Crew CEO Mickey Drexler). Meanwhile, Eidos is great for a sort of relaxed, Italian-inspired casualwear, and Private White VC makes classic outerwear from top-end materials. I also like brands such as Engineered Garments and Orslow for workwear. Their rugged, utilitarian styles naturally go with the sort of work boots and country shoes you might pick up from Red Wing or Paraboot. Additionally, anyone can use a pair of Chuck Taylors, no matter their wardrobe. 
If you're up for something more daring, Kapital can be fantastic. Their post-apocalyptic, wandering hippie designs are nice if you want a more off-beat take on vintage workwear and militaria. These Ring coats, for example, sit somewhere between an American field jacket and Japanese kimono, with their multi-pocket design and t-shaped sleeves. I wear mine with this "Big Mama" scarf, which is heavily oversized and chunky. The Kapital thread on StyleForum has some style inspiration if you're curious how they look when worn. 
I also really like these weird pants from Blurhms and Tomorrowland. The second look like they might be good if you're up for trying a wider cut this season. And lastly, Needles has a pretty wild looking smock. Just be careful with the sizing on those. They're made from deconstructed milsurp gear, so each garment is unique – with the cuts and details varying from piece to piece. I've found the proportions in that line to be sometimes wonky, so maybe best for an in-store visit. 
Pictured above: Tomorrowland bomber; Simon Miller button-up; Junya floral print shirt; Needles smock; Blurhms wrap pants; Eidos pajama pants; and Tomorrowland easy pants
---