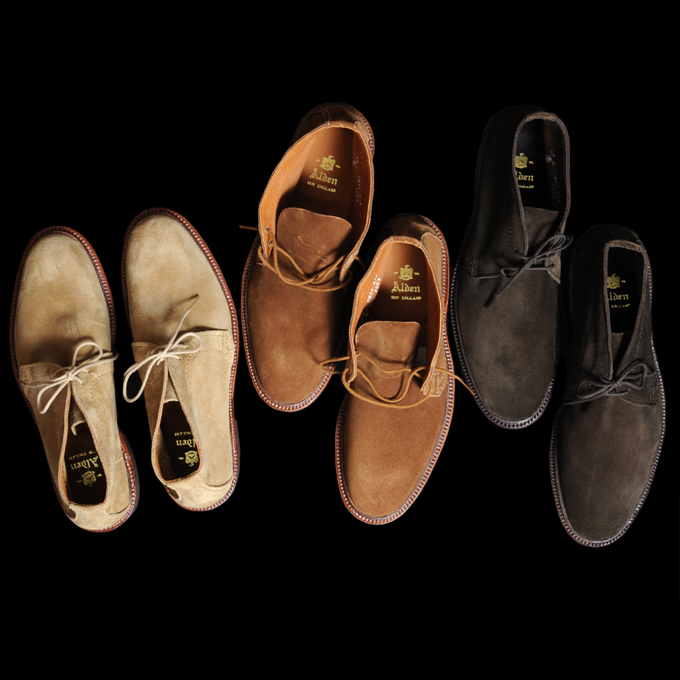 I love floppy shoes, particularly for wearing on warm weather days. By floppy, I mean what's usually referred to as unlined – a term that's kind of a misnomer since few shoes are truly made without any lining. Like with neckties, when a company describes their shoes as unlined, what they usually mean is that they're partially or lightly lined, as some lining is often still used to give the shoes some structure. 
To explain, a well-made pair of leather shoes will usually have a full leather sock liner built in. That means two pieces of leather are joined together to form the upper. There's the leather that faces the outside world, and the leather that touches your feet. By joining these two pieces together, you get something that has a bit more structure and will holds its shape better. Without the lining, however, you get a softer, more comfortable shoe. Whereas most leather shoes need a break-in period, unlined shoes will feel like slippers on first wear. 
My own floppy unlined shoes are by Alden. I have two pairs of their suede chukkas – one in snuff suede and the other in tan. The bottom is built on Alden's flex welt sole, which is a thin, water-locked, oiled leather. It's exceptionally flexible and complements the shoes' unlined construction well. The combination of the two makes for a lightweight, comfortable boot that looks as great with jeans and chinos as they do with grey wool trousers.
They're expensive at full retail, but sometimes you can find them for about half off on eBay. Allen Edmonds has a similar model called the Amok. The shape is slightly sleeker, and it comes in at $250. Nordstorm describes it as having a leather lining, but you can see this isn't true when you zoom in on the photos.
Alden also makes unlined derbys and loafers, which you can find through Harrison, Unionmade, Leffot, and Shoemart. The unlined loafers also come in shell cordovan (most notably in the well-beloved Horween #8, which has a beautiful reddish-brown color). That one is sold exclusively through Brooks Brothers, who has them on discount today as part of their Corporate Card event (30% off for anyone who holds a Brooks corporate card). For something a bit more affordable – but no less well made – consider Rancourt. They have a made-to-order system that can allow you to order any of their shoes unlined. I'm personally thinking of getting some snuff suede unlined penny loafers from them in the next month or so. 
(Photo credit: Unionmade)
---