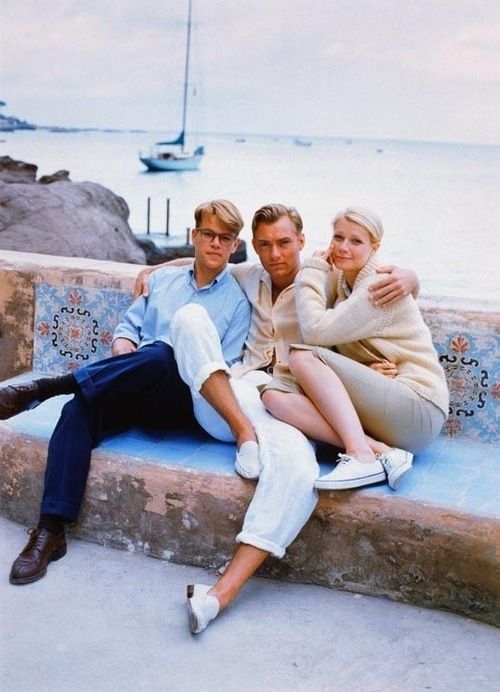 One of the things I love about living in the Bay Area is the temperate weather – winters never get too cold, summers are never too hot. At least until this past Labor Day weekend, when California was hit with a record-breaking heatwave. Temperatures in downtown San Francisco soared above 100 for two days, making this City by the Bay feel like Death Valley. So much for that apocryphal Mark Twain line about what summers are like in this town.
Clothes will never make you feel cooler than it is outside, but I find you can do better or worse depending on what you wear. Jackets are naturally out, but if you choose the right pieces, you can still look great and feel relatively comfortable. Some things that got me through the weekend:
Linen Wicks
Linen is your savior on your hot day – not because it's porous and breathes well (linen can be woven as densely or loosely as the mill wants). Instead, it's because linen wicks, which is what makes it particularly good for shirts. In this sense, linen is one of the world's first performance fabrics. It draws sweat away from your skin and allows it easily evaporate. Skeptics can test this at home by laundering two shirts – one cotton, the other linen – and then leaving both to hang dry. The linen shirt will dry in about a third of the time of cotton. That means, when you wear a linen shirt on a sweltering day, you'll stay drier and more comfortable. Cotton, on the other hand, will just cling to your sweaty skin.
Tropical Wool Breathes
It sounds crazy to wear wool trousers on a hot day, but tropical wool is a special class of lightweight fabrics made with an especially open weave (think of it like mesh, but less transparent). This allows body heat to escape and wind to blow through. I find my tropical wool trousers are a lot more comfortable than jeans, chinos, or wool pants made in other weaves. The only exception are loosely woven linen trousers, but those can look like a mess in short time.

You can find tropical wool trousers at online shops such as Howard Yount and our sponsor Dapper Classics (the second has them in Fresco, which is a brand of tropical wool, just as Kleenex is a brand of facial tissues). In brick-and-mortar stores, most pants aren't labeled with their correct fabric specifications, but you can test for tropical wool by holding a pair of pants up to the light. If you see a lot of light pour through, like this, you're holding the real deal.
Wear Something Interesting
When you pare back an outfit so much, one of the problems is that you can end up looking a bit basic. A well-cut OCBD with slim chinos will always be fine, but it's also something you'd expect to see at a business conference. If you're trying to do something a step above, play around the details.

For example, try something other than your everyday button-ups. Popovers, camp collars, and boldly printed shirts such as Alohas can all be nice. Go for something in an unusual color or pattern, or is cut with interesting details. Some of my favorite hot-weather shirts are from more casual brands, such as Kapital, Visvim, and Two Palms.

You can also try playing around with the silhouette. Trousers that sit a bit higher up on your waist can give better proportions between your torso and legs (although, without a jacket, you don't want to go too high). Looser leg lines or carrot-cut fits can also look more interesting than straightforward straight legs.

See above for some examples: No Man Walks Alone's model is seen wearing a soft pink, camp collar shirt with cropped, robin's egg blue chinos. Oscar from Stockholm uses a pair of high-waisted seersucker trousers to transform a basic t-shirt outfit; Jasper in Denver relies on a popover instead of your more common pique-cotton polo. All these are simple outfits, but by using slightly unconventional pieces, you get something more stylish.
Go for Slip-On Shoes
If you're looking for summer specific footwear, start with a pair of slip-ons. Penny loafers, camp mocs, and espadrilles are good starting places. This past weekend, I mostly wore my Margiela babouches. Going sockless can be a nice way to feel a bit cooler when the wind blows by, although you'll want to keep this to strictly casual ensembles.
Accessorize Well
In the end, if things still feel too boring for you, know how to accessorize well. A colorful Swatch watch can add a point of interest. Western belts and Native American jewelry make for good accompaniments to workwear; thinner one-inch wide leather dress belts lend a little something to a tailored ensemble. If you want to wear socks, I recommend navy cotton ones from our sponsor Dapper Classics (they breathe well). I was also thankful to have a facial wipe or two in my bag over the weekend. They're basically little towelettes you can use to wipe your face in the middle of the day. A good way to freshen up.
For more suggestions on how to dress for hot weather, see our previous post on the same subject.
---