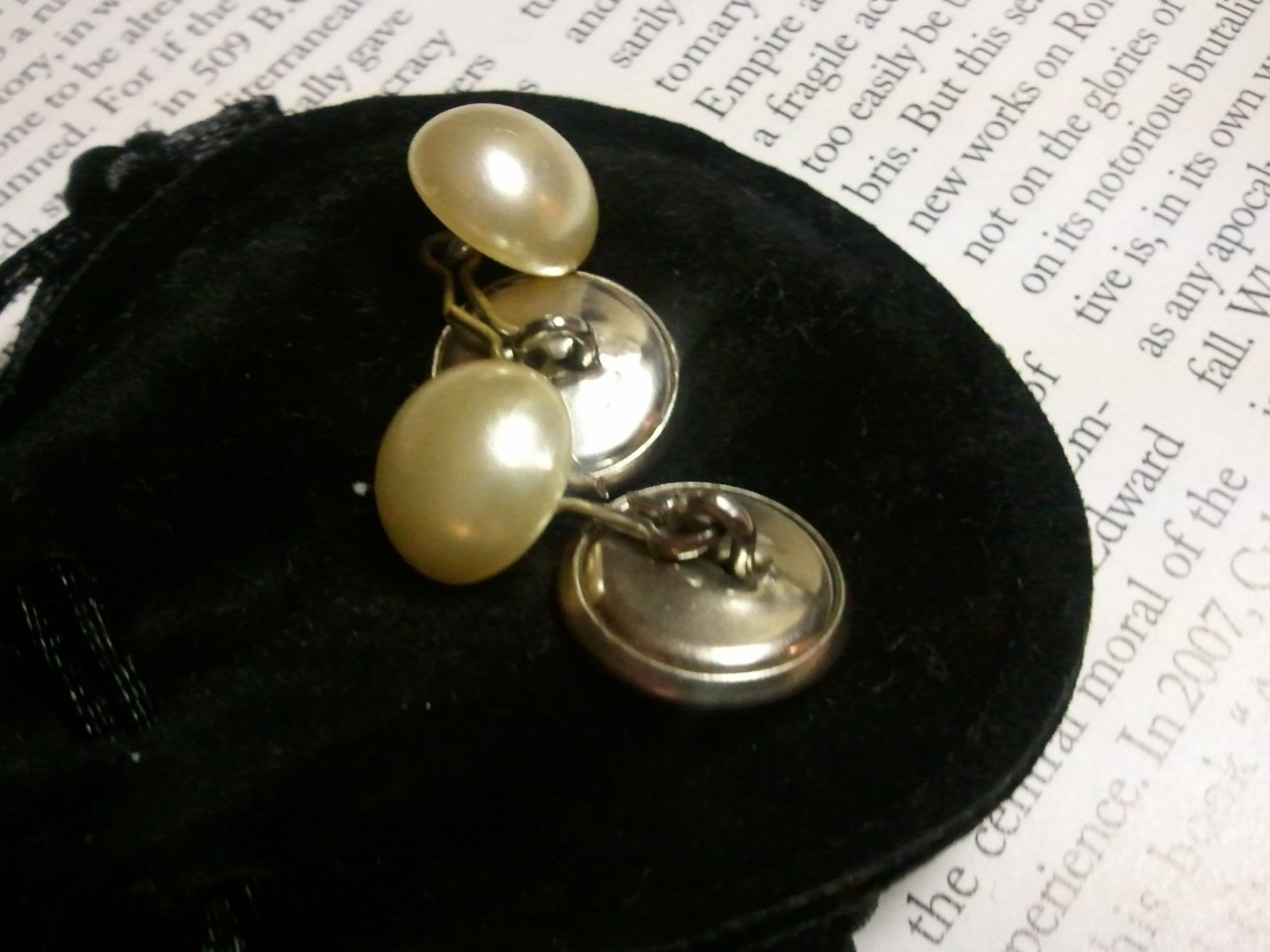 I'm not the kind of guy who travels with a lot of crap. My dopp kit has some shaving oil, a cartridge razor, a bit of facial moisturizer. And two emergency provisions: some collar stays and a pair of cuff links.
The collar stays ended up in the kit when I found myself at my in-laws house, 600 miles from home, the day before my wedding, and realized I had left home without anything to keep my collar from curling on the most important day of my life. I raced out to a store I usually avoid like the plague, Jos. A. Bank, and bought a little box of plastic stays. They've been in my kit ever since, and I've never had to worry about forgetting stays again.
Something similar happened to me at a public radio programming conference a year or two later. I'm not a regular suit wearer, but when I'm at a business function, I'll wear a suit, and with it a double-cuff shirt. I almost always remember to bring a set of cufflinks, but this time, I didn't, and found myself getting dressed the first day, forced to leave my cuffs unattached.
A few weeks later, I found the above links on eBay for $20 or $30, and leave them in my dopp kit. They're simple, go with anything, and anytime I forget to bring the perfect links, I've got something on hand. Or perhaps I should say on wrist.
By the way – if you watch season two of Put This On, take a look at my shirt cuffs, and you'll see what prompted me two write this post.
---