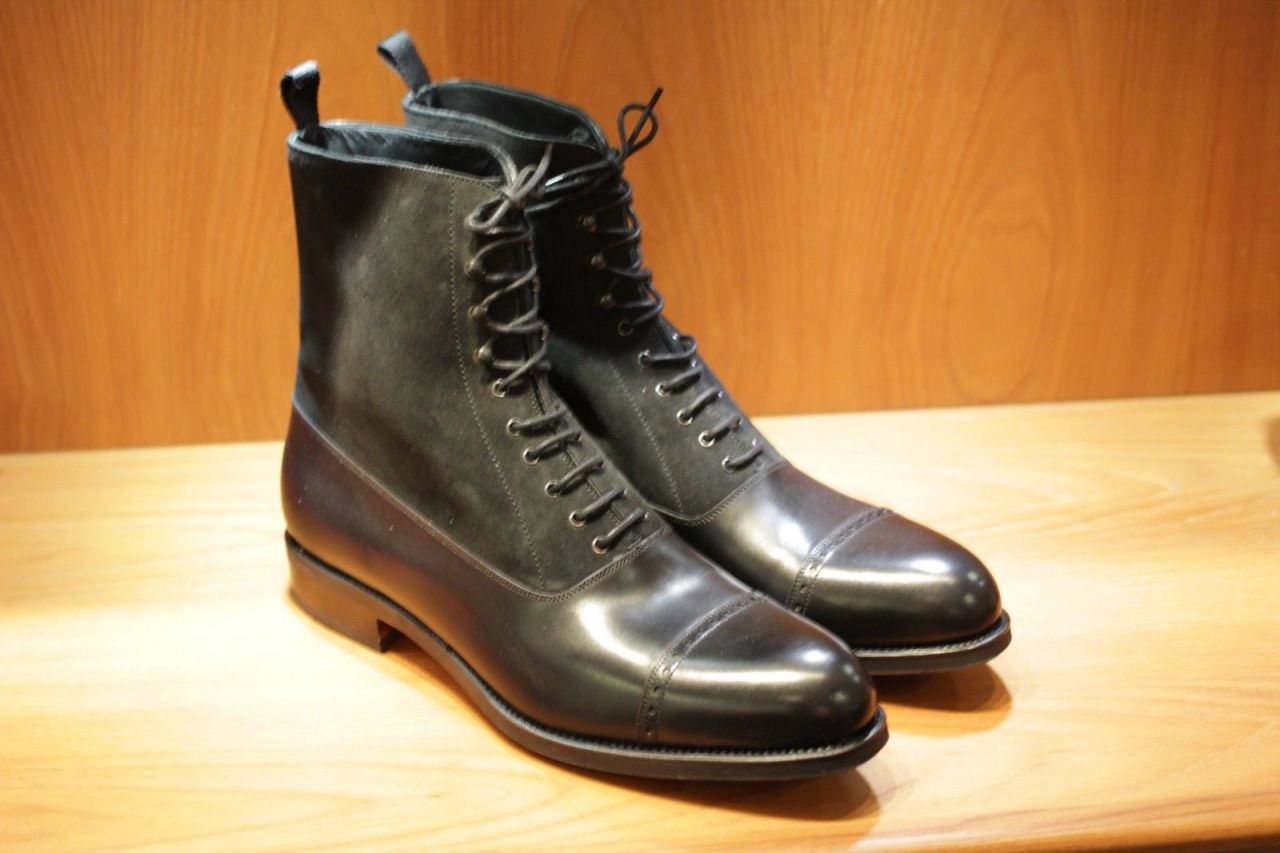 Two leather jacket models Jesse and I wear popped up on eBay. A while ago, Jesse made a post about a really handsome A-1 jacket from Lost Worlds. Well, he got it, and I saw it on him sometime last year. It looks fantastic. That one is on eBay right now in a size 42. There's also this RRL cafe racer that I just bought a couple of months ago. That's available in a size small, and it fits pretty slim (mine is also a size small, and I'm a size 36 chest). You can see a better photo of it here.
As always, you can use our customized eBay search links to find more great items. We've made them for high-end suits, good suits, high-quality shirts and fine footwear. I recommend using the sizing filters on eBay's page to help narrow things down further. 
Suits, sport coats, and blazers
Outerwear
Sweaters and knits
Shirts and pants
Shoes
Ties
Bags, briefcases, and wallets
Misc.
If you want access to an extra roundup every week, exclusive to members, join 
Put This On's Inside Track
 for just five bucks a month.
---