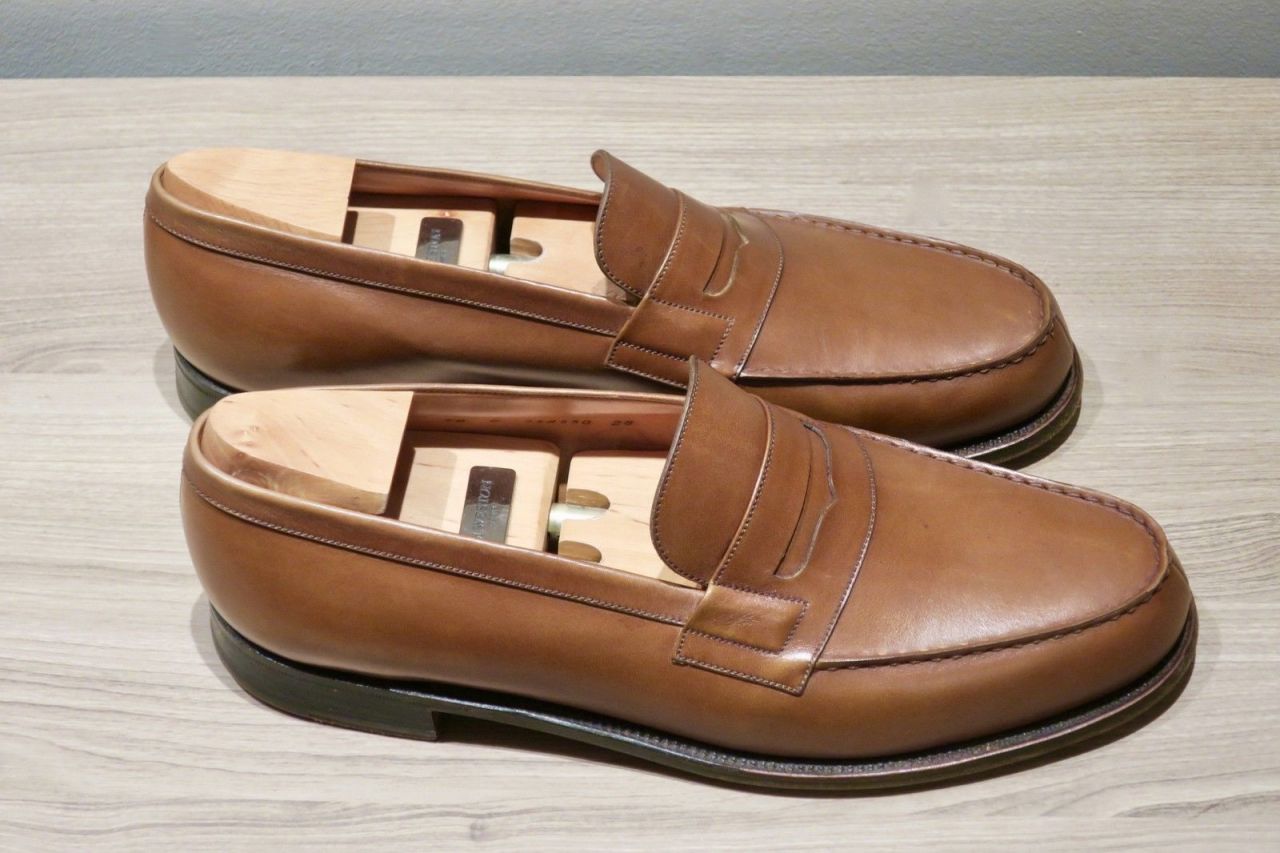 Tons of great footwear in today's roundup, from handwelted Chelseas and semi-brogues, to iconic boots and loafers from European brands. Also, this seller has a nice selection of McGeorge knitwear. McGeorge, for those unfamiliar, was one of the top-end names for Scottish knits back the day. They were recently sold to an Italian holding company. Quality isn't as good as it was before, but it's still solid for those eBay prices.  
As usual, if you'd like to find more menswear gems on eBay, you can use our customized search links. We've made them so you can quickly hone-in on high-end suits, good suits, high-quality shirts and fine footwear.
Suits, sport coats, and blazers
Outerwear
Sweaters and knits
Shirts and pants
Shoes
Ties
Bags, briefcases, and wallets
Misc.
If you want access to an extra roundup every week, exclusive to members, join Put This On's Inside Track for just five bucks a month.
---