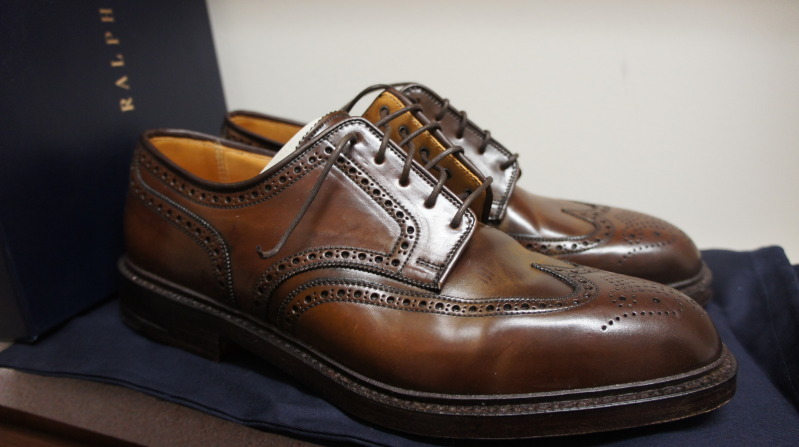 There are some really nice items up on eBay at the moment. My favorites include these shell cordovan wingtips (they're the same as the model you see above), tan Filson briefcase (I have one and use it all the time), and these three sellers offering an assortment of really nice neckties (1, 2, 3).
If you'd like to find more auctions, you can use our customized search links for high-end suits, good suits, high-quality shirts and fine footwear. Those have been designed to help you separate the wheat from the chaff on eBay. 
Suits, sport coats, and blazers
Outerwear
Sweaters and knits
Shirts and pants
Shoes
Ties
Bags, briefcases, and wallets
Misc.
If you want access to an extra roundup every week, exclusive to members, join 
Put This On's Inside Track
 for just five bucks a month.
(Picture above by StyleForum member NAMOR)
---