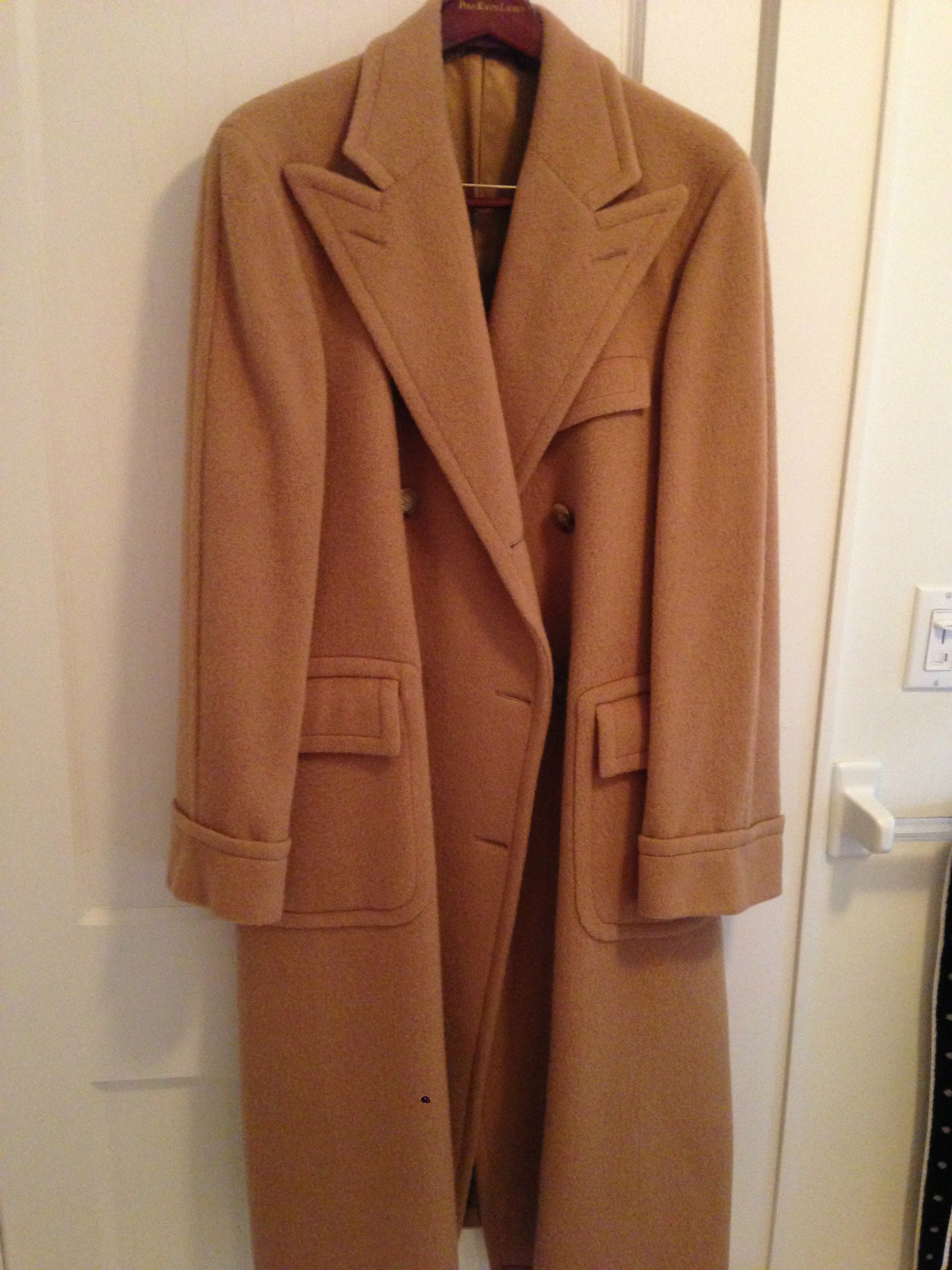 There are a number of items today I would have loved to bid on for myself if they were in my size. But alas, it was not meant to be. High on the list is this Ralph Lauren polo coat, J Press blue Shaggy Dog sweater, and pair of Ralph Lauren suede wingtips. Should you need any convincing that the polo coat is awesome, you can turn to Ivy Style for an inspiring gallery of photos. 
If you'd like to dig up more great stuff on eBay, try using our search links. They've been specially designed so you can easily find the better makers of high-end suits, good suits, high-quality shirts and fine footwear. Once you click through, you can use the sizing filters on the left hand side of eBay's site to quickly narrow in on things that'll fit you. 
Suits, sport coats, and blazers
Outerwear
Shoes
Misc.
If you want access to an extra roundup every week, exclusive to members, join Put This On's Inside Track for just five bucks a month.
---