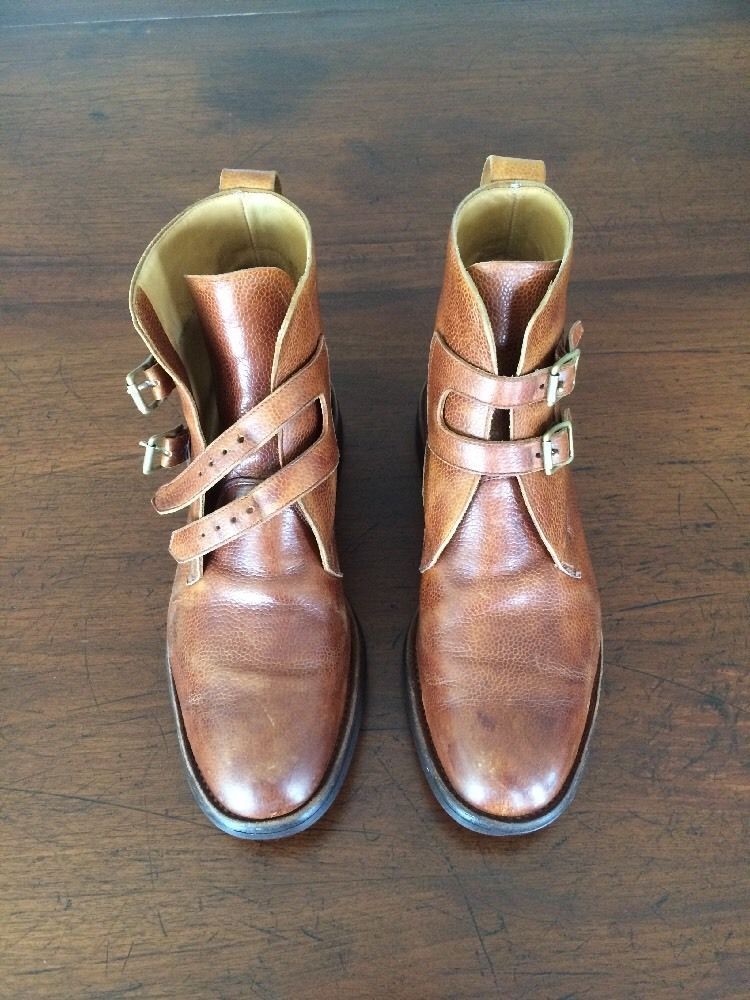 Ralph Lauren's English- and Italian-made shoes are some of the best, affordable footwear options you can find on eBay (just do a search for "Ralph Lauren," "Italy," and "England" in the footwear section). This guy has a boat load for guys who wear shoe sizes between 9 and 11. 
For more menswear related options, try using our customized search links. They'll help you narrow in on high-end suits, good suits, high-quality shirts and fine footwear.
Suits, sport coats, and blazers
Outerwear
Shirts and pants
Shoes
Ties
Bags, briefcases, and wallets
Misc.
If you want access to an extra roundup every week, exclusive to members, join Put This On's Inside Track for just five bucks a month.
---