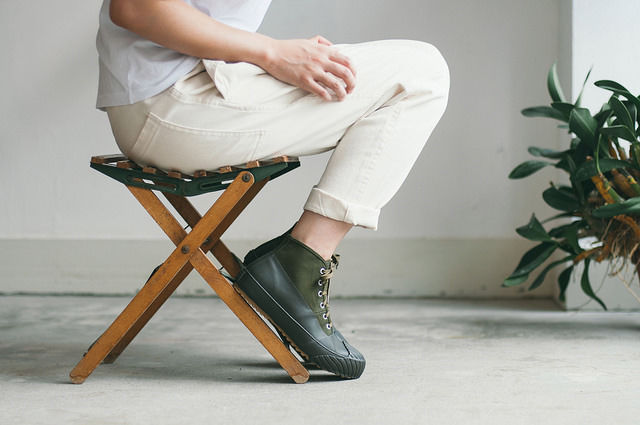 Nice clothes can be painfully expensive these days. So twice a week, we roundup the best of menswear on eBay to help our readers find the best deals. If you'd like an extra roundup each week, along with a list of the best store sales, subscribe to our Inside Track. A weekly newsletter gets delivered straight to you every Saturday for just $5/ month.
Really dig today's sport coat finds, including this burgundy checked Belvest and gray checked Sartoria Partenopea (although the first looks a bit short – check measurements). Additionally, there are some great sneakers in the footwear, section, such as these Moonstar hi-tops. Moonstar is a Japanese factory that produces shoes for companies such as Stussy and Beams. Pete has an article about them here. Timothy Everest also has some other cool models from the company.
To dig up more menswear gems, try using our customized eBay search links. We've made them so you can quickly hone-in on high-end suits, good suits, high-quality shirts and fine footwear.
Suits, sport coats, and blazers
Outerwear
Sweaters and knits
Shirts and pants
Shoes
Misc.
If you want access to an extra roundup every week, exclusive to members, join Put This On's Inside Track for just five bucks a month.
---