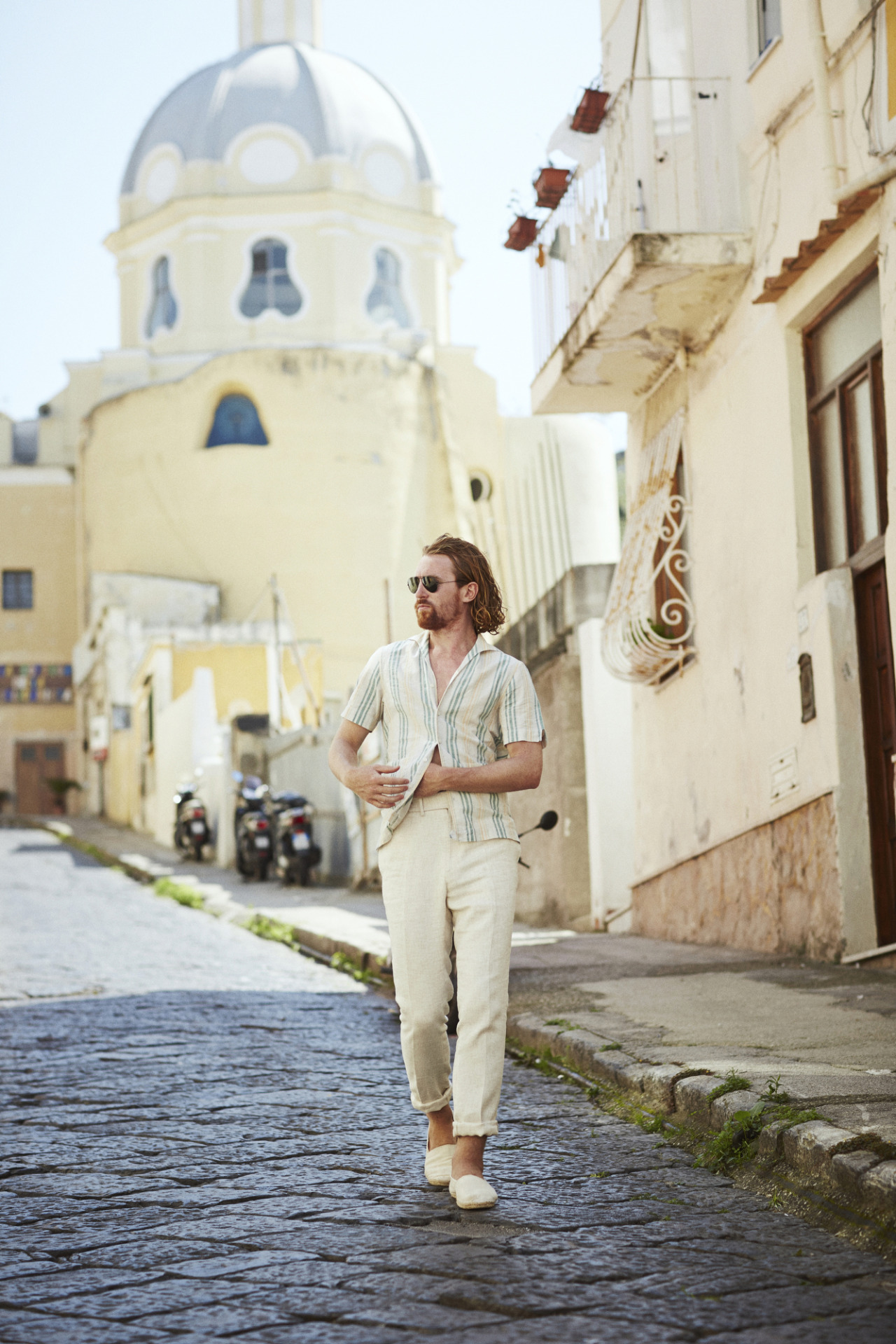 Nice clothes can be painfully expensive these days. So twice a week, we roundup the best of menswear on eBay to help our readers find the best deals. If you'd like an extra roundup each week, along with a list of the best store sales, subscribe to our Inside Track. A weekly newsletter gets delivered straight to you every Saturday for just $5/ month. 
Some of my favorite items in today's roundup: a striped cotton Eidos shirt inspired by the film The Talented Mr. Ripley, a brown Schott double rider, and an olive colored, Real McCoys M-65 jacket (a photo of how the same model looks after five years of wear can be seen above). For your quick, weekend trips, this Engineered Garments bag would look great with any of those pieces. 
To dig up more menswear gems, try using our customized eBay search links. We've made them so you can quickly hone-in on high-end suits, good suits, high-quality shirts and fine footwear.
Suits, sport coats, and blazers
Outerwear
Sweaters and knits
Shirts and pants
Shoes
Ties
Bags, briefcases, and wallets
Misc.
If you want access to an extra roundup every week, exclusive to members, join Put This On's Inside Track for just five bucks a month.
---