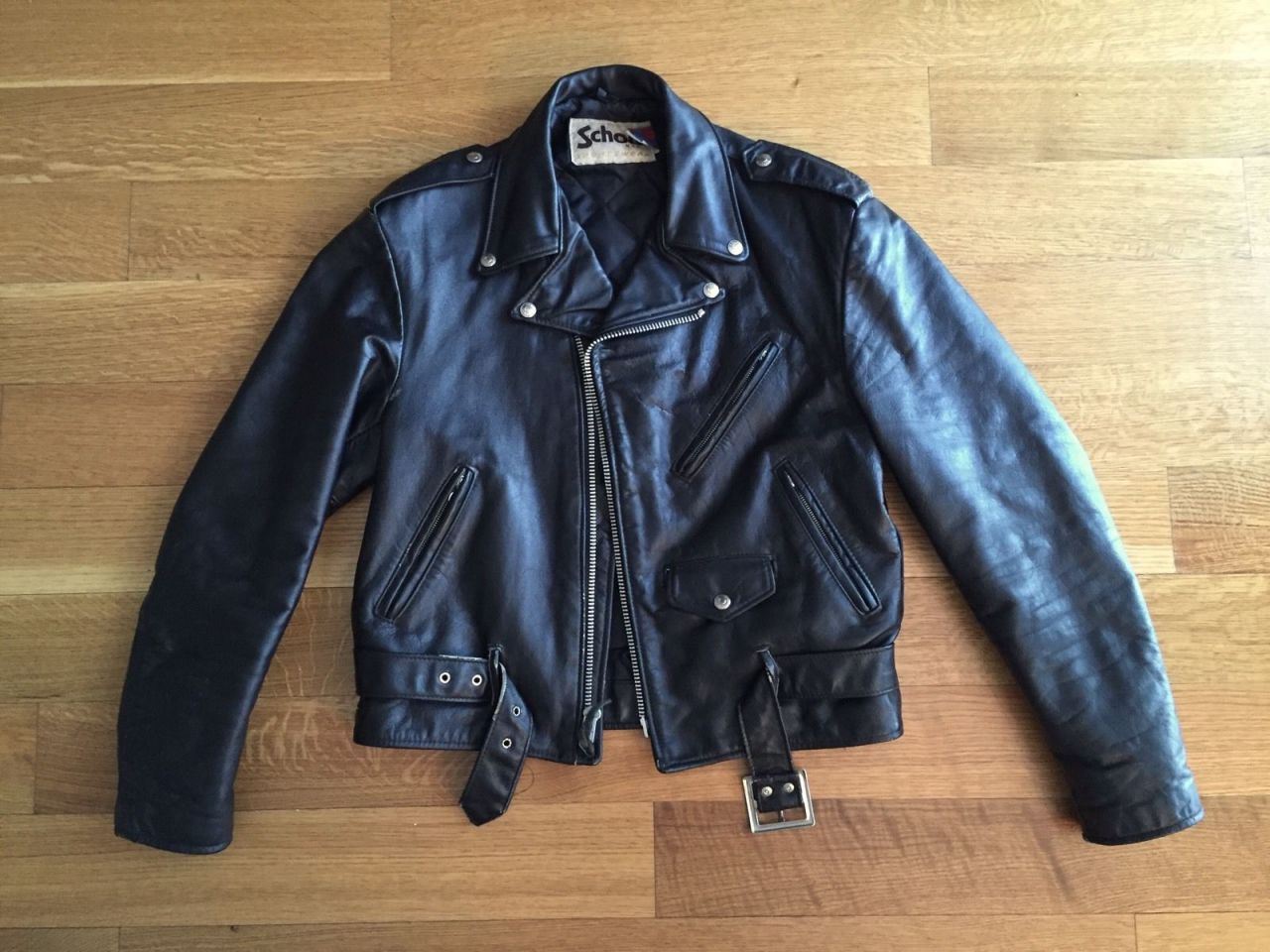 Leather motorcycle jackets, like the one you see above, always look better broken in. For guys who aren't about that rugged lifestyle (read: me), getting something second hand can be better than buying new. The upside: famous models such as Schott's Perfecto can be had for two or three hundred bucks if you scour around. 
If you'd like to dig up more menswear auctions, try using our customized search links. You can use them to hone-in on high-end suits, good suits, high-quality shirts and fine footwear.
Suits, sport coats, and blazers
Outerwear
Sweaters and knits
Shirts and pants
Shoes
Ties
Bags, briefcases, and wallets
Misc.
If you want access to an extra roundup every week, exclusive to members, join Put This On's Inside Track for just five bucks a month.
---