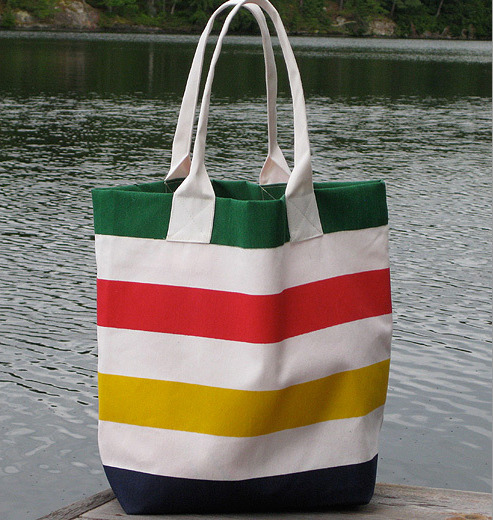 Jesse and our friend the RJ cat have their own auctions going on this week. You can see Jesse's here and the RJcat's here. I'm also selling a some canvas tote bag by The Hudson's Bay Company, which I picked up on my last trip to Canada. I think they'd make for a nice beach tote this summer, or maybe just to lug groceries home with. I'm selling each for just $30, with free shipping within the US (international is $3). 
As usual, if you don't see anything here that strikes your interest, try using our customized search links. We've have them for high-end suits, good suits, high-quality shirts and fine footwear. 
Suits, sport coats, and blazers
Outerwear
Sweaters and knits
Shirts and pants
Shoes
Ties
Bags, briefcases, and wallets
Misc.
If you want access to an extra roundup every week, exclusive to members, join Put This On's Inside Track for just five bucks a month.
---