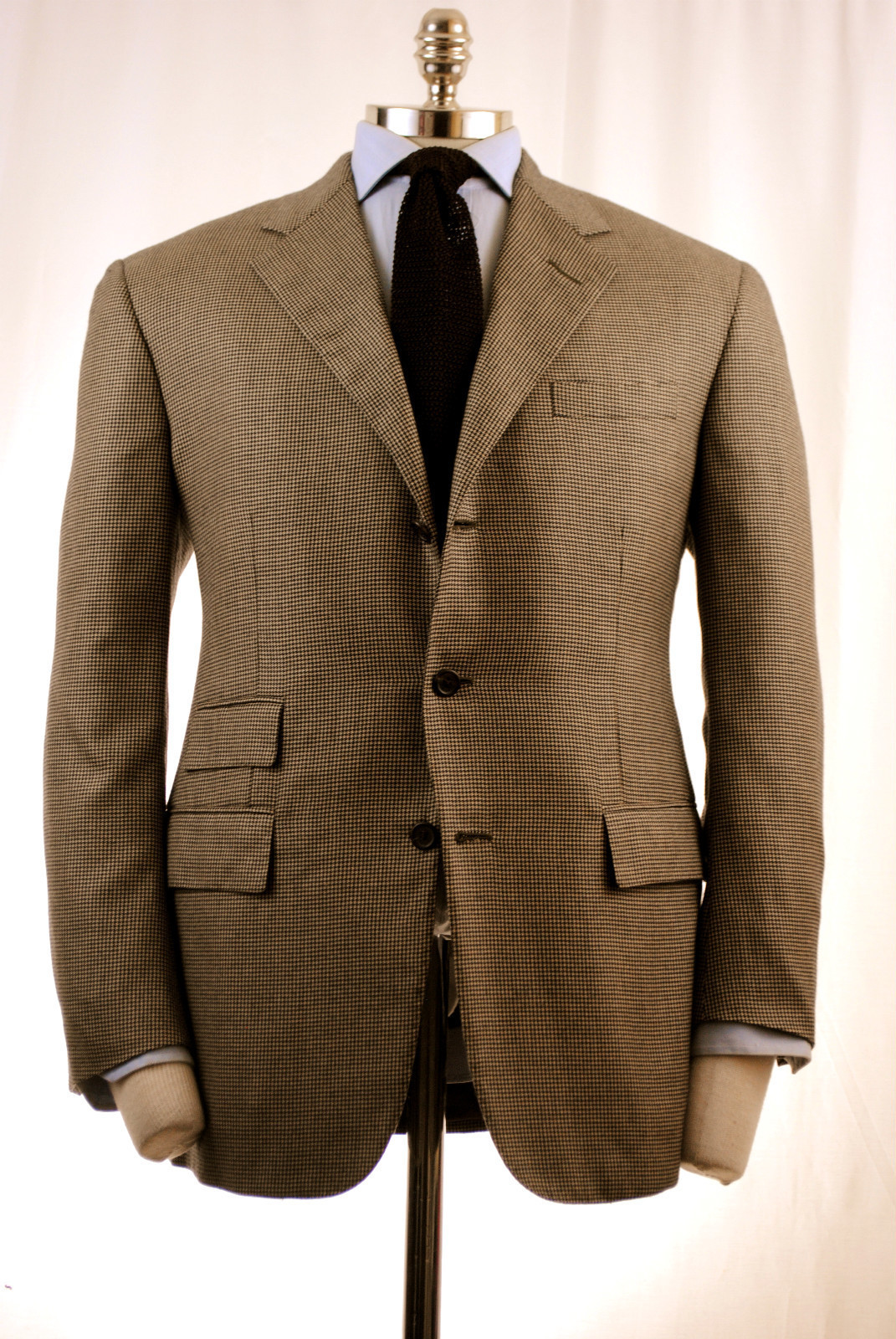 Jesse and I found some great items this week. The Ralph Lauren brown sport coat your see above, for example, could look really nice with a pair of mid-grey flannel trousers. I also like this LL Bean quilted vest, set of Brioni wool ties, and Filson green canvas briefcase. I have the tan version of that Filson bag, and use it all the time when I go to campus. 
If you'd like to find more quality items, try using our customized search links for high-end suits, good suits, high-quality shirts and fine footwear.
Suits, sport coats, and blazers
Outerwear
Sweaters and knits
Shoes
Ties
Bags, briefcases, and wallets
Misc.
If you want access to an extra roundup every week, exclusive to members, join Put This On's Inside Track for just five bucks a month.
---