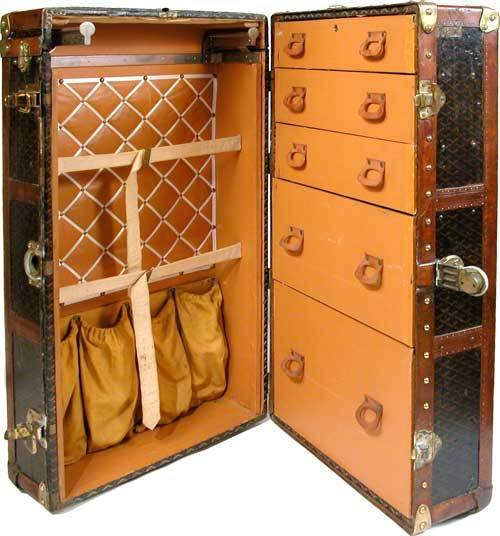 I have a bunch of favorites today. First, there is a great khaki suit and brown checked jacket in the suits and sport coats section. Then we have a Mackintosh rain jacket and Barbour International in outerwear, pair of houndstooth flannels in trousers, some shell cordovan shortwings in footwear, couple of attractive Marinella ties, and bunch of fun things to look at in the miscellanea section (not least of which includes this amazing Goyard wardrobe trunk that I'll never be able to afford). 
If you'd like to search for auctions on your own, try using our search links for excellent suits, good suits, and high-end footwear.
Suits, sport coats, and blazers
Outerwear
Sweaters and knits
Shirts and pants
Shoes
Ties
Bags, briefcases, and wallets
Misc.
If you want access to an extra roundup every week, exclusive to members, join Put This On's Inside Track for just five bucks a month.
---