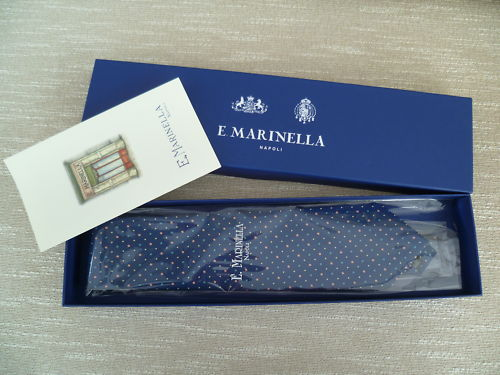 In addition to these eBay auctions, there are two really good sales worth mentioning. The first is Mr. Porter, who will take off an additional 30% at check out. The second is Biased Cut, a custom shirt maker who will make you a shirt for as little as $65 right now. The sale includes their Coldwater and Purist models, which makes this a great way to get custom tailored basics. I have a shirt from them and the construction is pretty good. However, they cut things a bit slimmer than other online MTM companies, so if you submit body measurements, I suggest you increase the measurements by 0.25", maybe even 0.5". Remember that if the shirt is just a tad big, you can still wear it, especially if you go to the tailor. If it's a tad small, the tailor can't do anything for you. No online custom shirt maker is going to make you a perfect fitting shirt the first time around – it's almost always a first step to honing down your fit on the second or third iteration. However, you never want the first shirt to be unwearable, so it's better to err on the side of caution and "trim down" for your second and third orders. 
Biased Cut has a full pleat detail that runs along the full length of the back. I personally don't like the detail, but you can request that they not put it in. I had mine made without the pleat, but had them put in darts (almost all my shirts have darts). 
I'm wrapping up a long series on custom shirts, and will be talking about Biased Cut then, but if you need info quickly, check out The Silentist for a full review. 
---