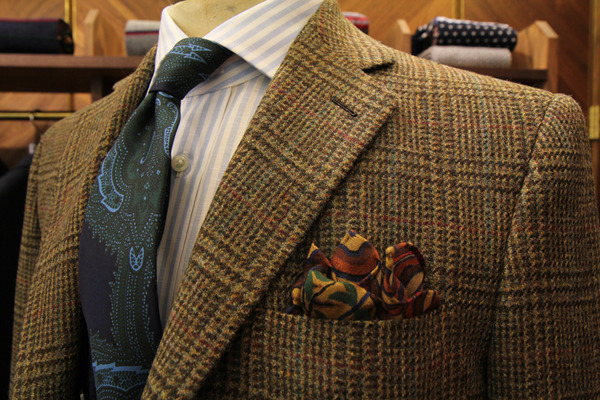 For our readers in New York City, Drake's will be holding a factory outlet pop up shop at C'H'C'M' for the next five days. Starting on Wednesday, December 12th and lasting until Sunday the 16th, they'll be offering neckwear, handkerchiefs, scarves, blankets, knitwear, shirts, and jackets at a discount of up to 70% off. Michael Hill,* Drake's chief designer, is also going to be in attendance Thursday evening. They'll be having a few drinks in case anyone wants to come by. He'll also be there Friday evening and Saturday during the day. 
Having beer with the man who designs Drake's neckwear, plus the chance to buy some great stuff at heavily discounted prices, at one of the coolest shops in NYC, seems like an ideal way to spend a day this week. If I were in New York, I'd be sure to attend. 
C'H'C'M' is located at 2 Bond Street in NYC. You can call (212) 673-8601 for more info. 
* You can read an interview I did with Michael at StyleForum (part one and two)
---