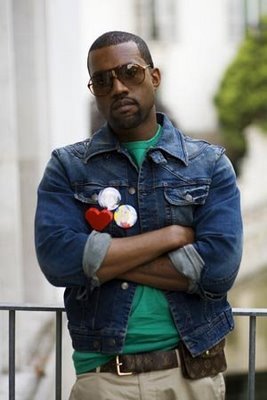 Ben S. writes:
In Episode 1, Denim, you said that one should only wear one piece of denim. If one cannot wear a denim jacket with jeans, what *should* a denim jacket be worn with?
First of all, we want to be clear about one thing: there are some people who look good in a denim jacket and jeans.  These people work harder than you in their jobs and less hard than you on their outfits.  They have very shapely rear ends which are highlighted by a snuff-can fade on their back pockets.  They are badass.  The Marlboro man is a good example.  Hats off to these guys.  More power to 'em.
There are also "denim heads," who build their lives around denim.  Mike Hodis, the subject of Episode 1, is a good example.  Usually they are wearing pieces that were originally the same color, but have gained patina over time.  These guys are so committed to their favorite fabric that they can often pull it off.  Even they, though, sometimes look like yutzes.
Our advice is for the other 97% of the population.
Denim jackets are tough to wear, frankly.  That's why we said that the one piece of denim in your outfit should probably be jeans.  They are entirely possible to wear, though.
Kanye West looks great pairing his denim jacket with chinos, and that's probably your best bet.  The trick is that they have to be tough guy chinos, not IT-guy chinos.  Khaki pants were developed for the military, not for guys in Dockers commercials, and the closer you get to that practical aesthetic, the better you'll look with a denim jacket on.  The pants have to be denim alternatives, not dress-pant alternatives.
---