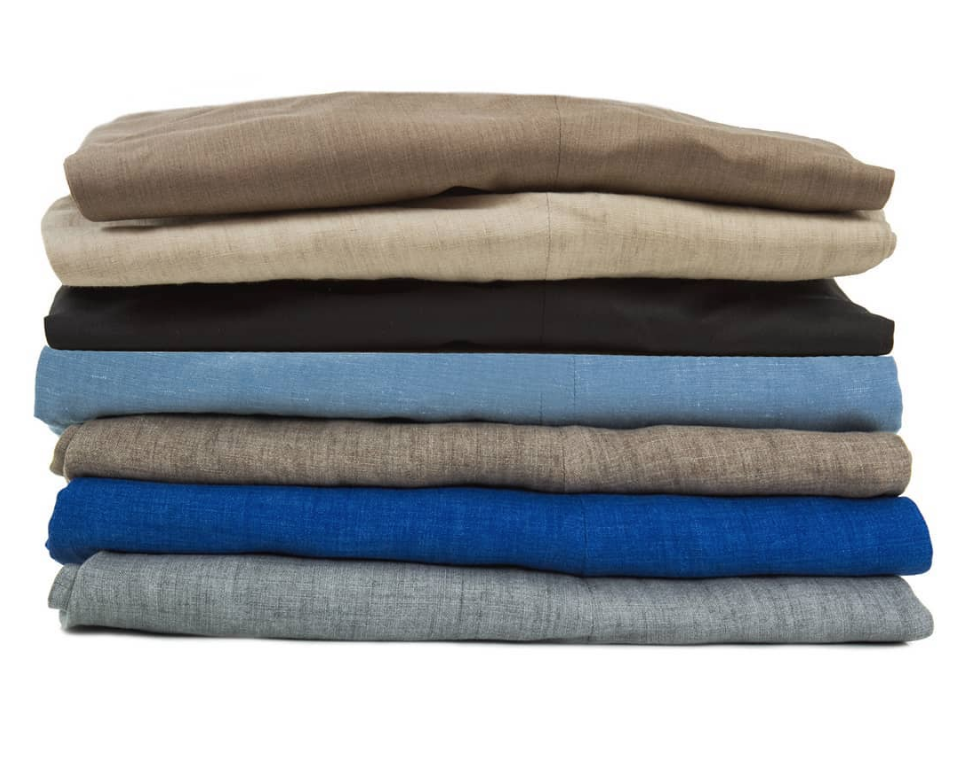 Our sponsor Dapper Classics is having a sale today, where you can get up to 30% off depending on how much you spend. There's also an extra bit of good news: the code stacks on already discounted items.
We're big fans of their trousers, which are made at the Hertling trouser factory, one of the few remaining US manufacturers for high-end pants. I was that surprised to read in Pete's post today that Hertling makes for Bode, although not that surprised. If you were to produce a top-end, ready-to-wear trouser nowadays in the United States, Hertling will be your shop.
Dapper Classics' trousers are obviously a lot more classic and tailored than Bode's designs. They're meant to be worn with things such as button-up shirts and sport coats. The company offers two fits — classic and slim — to suit a variety of tastes and builds. Their grey flannels came out on top of our five flannel shootout a few years ago. I like them because they're made in the United States, are top-notch in terms of quality, and cost considerably less than most Italian trousers. They come with all the details you'd expect on high-end pants: a reasonable amount of inlay for alterations, a rear-split waistband, and an unfinished length for proper hemming. The company also uses quality materials, mostly from European mills, such as Minnis Fresco for summer (typically reserved for bespoke trousers).
If you're looking for versatility here, aim for lighter and mid-gray trousers, along with tan, in materials such as Fresco (for summer), lambswool (for winter), and Super 100s (for year-round wear). Navy trousers can be worn with cream-colored sport coats and casualwear (such as sweaters worn on their own). These Super 120s wool flannel trousers in mid-gray are about as close as you can get to an actual essential in a tailored wardrobe. With the checkout code, they come down to $157.50 (down from $225).
I'm also a big fan of their socks, particularly their solid navy, over-the-calf ones in either merino or cotton. Their cotton summer socks are the best I've found anywhere, irrespective of price. They're stretchy, breathable, and hold up well in the wash. Their indigo blue cotton socks, which are just a few shades lighter than navy, can be a sophisticated choice in the summertime, as they'll pair well with the lighter colors that are typically worn this time of year. Conservative patterns, such as pindots and fuzzy houndstooth, can be nice additions to a solid blue sock wardrobe. And while I normally favor conservative patterns, I make exceptions for doggies and the American flag (the second being good for election days and the Fourth of July). Plus, if you're going to wear an American flag sock, it should be made in the United States. All of Dapper Classics' socks are made by a third-generation, family-owned mill in North Carolina.
For the discounts, use the code MORE20 to get 20% off orders over $50; MORE25 FOR 25% off over $100; and MORE30 for 30% off over $200. Note, the sale ends at the end of today (March 25th).
---