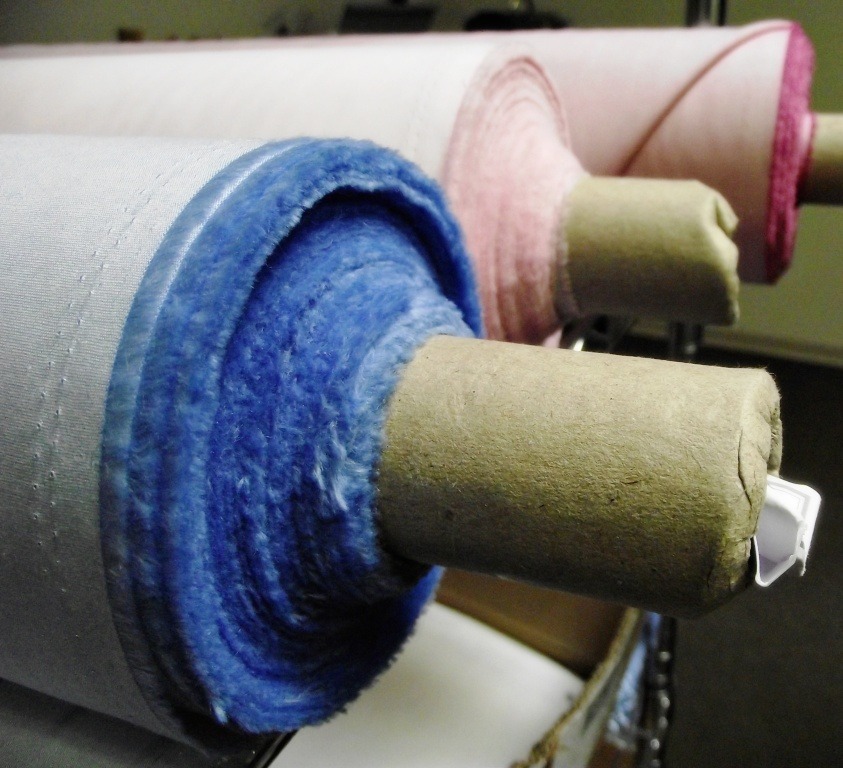 Warmer temperatures call for open weave shirtings – those lightweight, airy fabrics that allow your skin to breathe and body heat escape. My favorite summer shirting is linen. It's so gauzy and open that it allows you to feel every gentle breeze passing through, but it's also quite prone to wrinkling. Personally, I find a lot of charm in that, but it's not to everyone's taste. Additionally, depending on the quality of the linen, you may find that new linen can feel a bit rough. You can trust, however, that it will soften considerably over time.
In addition to pure linen, there are all of its variations. Linen-cotton blends, for example, will give you some of the benefits of linen but look less messy. I also recently came across a pure cotton that's woven to feel and look just like linen. You can find any of these – pure linen, linen-cotton blends, and pure cotton woven to feel like linen – from a variety of makers. Brooks Brothers, J. Crew, and Howard Yount are good starts. Brooks' shirts are better in their slim to extra-slim fit cuts, depending on your size. For more affordable options, you can check Uniqlo (which you can shop at through Suddenlee) and TM Lewin. For higher-end models, browse the stock at Ledbury, Mr. Porter, and Barney's. The latter two are holding sales right now, which means you can get particularly nice ones at a more affordable price. 
I'm also a fan of pure-cotton oxford cloth (the stuff used to make OCBDs), but not everyone thinks they're well suited for summer. For example, Michael Anton, author of The Suit, has written that he thinks they're too warm for high temperatures. On the other hand, Alex Kabbaz, arguably the best custom shirtmaker in America, has recommended them. Personally, I find that my OCDBs wear cooler than many of my other dress shirts, but you should try wearing some for yourself and seeing how you fare.   
For those who have shirts custom-made, I also recommend cotton-batiste, cotton voile, and chambray. The first two are rather popular in Southern Italy, where the weather can get quite warm, but they have the problem of often being too translucent. Fortunately, A Suitable Wardrobe has some cotton voile shirting that's very wearable, as well as a very nice, fine chambray. I would heartily recommend either of those if you can afford them. If you'd like to find other sources, check with your shirtmaker. He or she should have some from a variety of makers such as Thomas Mason.
And last, but not least, there's madras, which we've already talked about here.
Of course, being that the world of shirting is wide and varied, it's best for you to always check for yourself whether a particular fabric is good for hot weather. One trick you can employ is holding the cloth up to the light. If the fabric is lightweight and you see a lot of light passing through, it's more than likely perfect for summer. 
(Pictured above: Bolts of fine chambray shirting at A Suitable Wardrobe. Photo taken from StyleForum.)
---