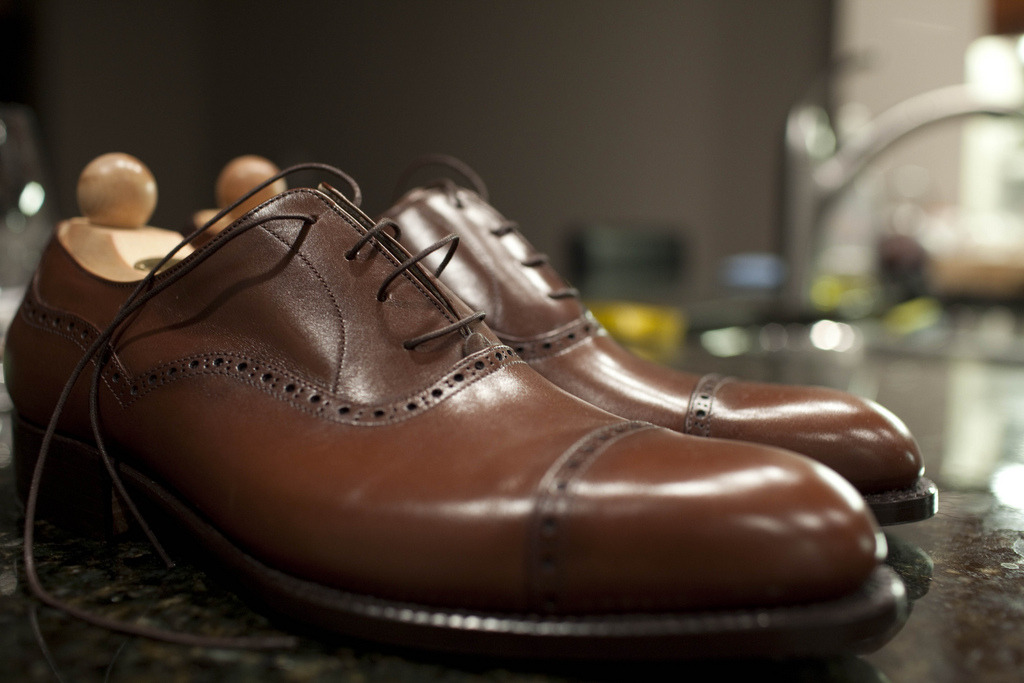 I was trying to decide the other day whether I should buy a certain pair of brogues from a Hungarian shoe company I admire. Should I get them in oxblood or dark brown? A sleek last or round toe? Or perhaps a different design all together? After a bit of mulling, I decided to put these decisions off until next year. It's not like I can afford them right now anyway. 
And isn't that what's great about classic men's clothing? That you can delay purchases for a year, even two, and the items will still be there? Not sure if you should get a tweed jacket in dark brown or mid-grey? Or whether you prefer wingtips to penny loafers? Think about it for as long as you need to. If you're buying from reputable makers, and choosing classic designs, these items will still be sitting there waiting for you when you return. Compare that to more fashion-orientated brands, where designs can be seasonal, and if you don't get a certain thing this year, you may never see it again. 
Not to say that there's anything wrong with "fashion." The idea that men's clothing can be simply divided into timeless classics and "frivolous fashion" is a bit reductive. But there's something to be said about things that will be around for the next five, ten, fifteen years. If you're not sure if you really want something, or if a particular item is just a passing fad, put the purchase off for a year or two and then return to it.
Which is really just a long way to say something that's been said many times before: shop slowly and thoughtfully when building a wardrobe. The great thing about classic men's clothing is that you don't have to rush yourself. Make decisions you're sure of, buy things you can afford, and give yourself time so that you can do both. 
(Photo credit: d_pap)
---