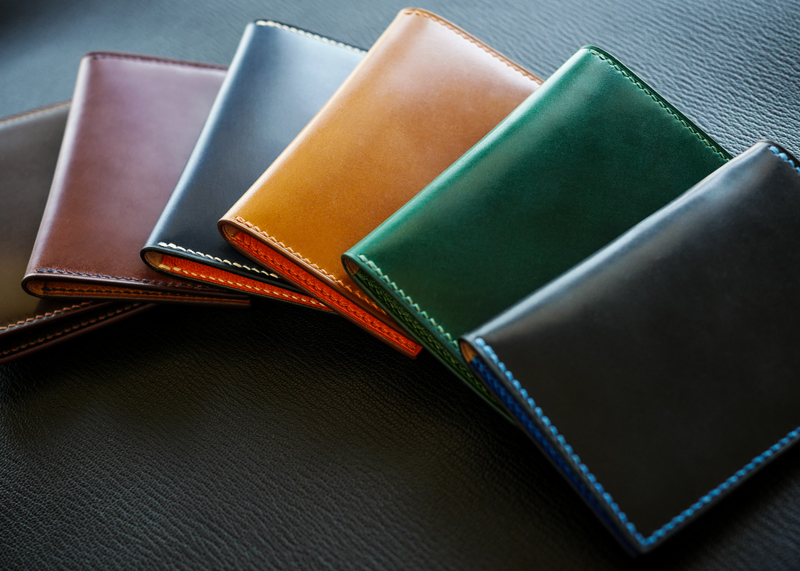 There's been a big movement around craft and artisanship in the last ten years, but most fashion companies still run on celebrity endorsements and branding. And there's a lot of bad information out there about "handcrafted goods" and "cutting out the middlemen." From Squalor to Baller had a nice post a few weeks ago on how direct-to-consumer brands often oversimplify the idea of value. Brands that say they're "cutting out the middlemen" sometimes aren't doing anything different than stores ordering directly from a factory.
Chester Mox, however, is one of those rare brands offering genuinely handmade goods at direct-to-consumer prices. They're one of my favorite leather goods companies, the first place I turn if I'm looking for something like a dress belt or wallet. And from now until next Friday, May 19th, they're offering a 25% discount on all of their non-bespoke orders. Just use the code Sale25. (More on this in a bit).
The term handsewn nowadays is used to describe almost anything, including products that are simply pushed through a sewing machine by hand (if this definition made any sense, then literally every piece of clothing is handsewn). For leather goods, there are different ways of sewing leather, but one of the ways to distinguish if the work was done by hand is to look at the stitching itself.
The first photo above shows Bellanie's technique, which is known as saddle stitching (Bellanie is the co-owner of Chester Mox, along with her husband, and she makes everything that comes out of the shop). Here, two needles are passed through the same hole, either with an awl first piercing that hole and guiding one needle through, or with holes punched by hand using a pricking iron. This is the same technique used to sew moccasins or construct handmade luggage. Hermes uses the technique for all their leather goods, and you can see the method demonstrated here.
The second photo is of a white Valextra wallet currently being sold at Barney's. Many consider Valextra  to be one of the best leather goods brands in the world, but everything they make is machine made. You can tell from the stitching. A genuinely handmade, saddle-sewn seam will have a line of slightly angled stitching, like this ////. A machine-sewn seam has a straight row, like this ——. And whereas saddle stitching doesn't have any visible holes, you can see the spacing between each of the stitches in the machine-sewn wallet.
What's the functional difference? Well, for one, a saddle sewn seam is stronger. A machine-sewn seam can unravel if one part breaks, but a saddle sewn one has to be picked out with a special tool. I also think it looks better. The stitching is tighter and cleaner. And if you value handwork, this has its own value.
The reason why you rarely see wallets like this is because few people are able to sew in this manner (Bellanie was trained under a former Hermes artisan). It's also not economical. Once you account for distributors and retailers, a handsewn wallet could cost upwards of $1,000. Plus, luxury brands such as Gucci and Saint Laurent depend on the sales of their perfumes and leather goods for a significant chunk of their profits. They need huge margins, so things have to be machine-sewn.
Some of my favorite items at Chester Mox include their dogleg card case ($41 with the discount), passport cover ($154); and alligator belt ($413 — pricey, but compare it to Ralph Lauren's machine-sewn gator belts that sell for $900 and an even more absurd $1,750). Note, Chester Mox is a small business, so some of the product photos are old. The photo of the dogleg card case, for example, shows a machine-sewn wallet, but you'd get a handsewn one. They can also do anything made-to-order. If you like a certain product, but want it in a different leather, they can do it upon request. The person answering emails is the same person who will be making your stuff, so customizations are easy.
Details of the sale
Discount: 25% off all orders, excluding bespoke
Code: Sale25
Dates: May 11th to May 19th
---