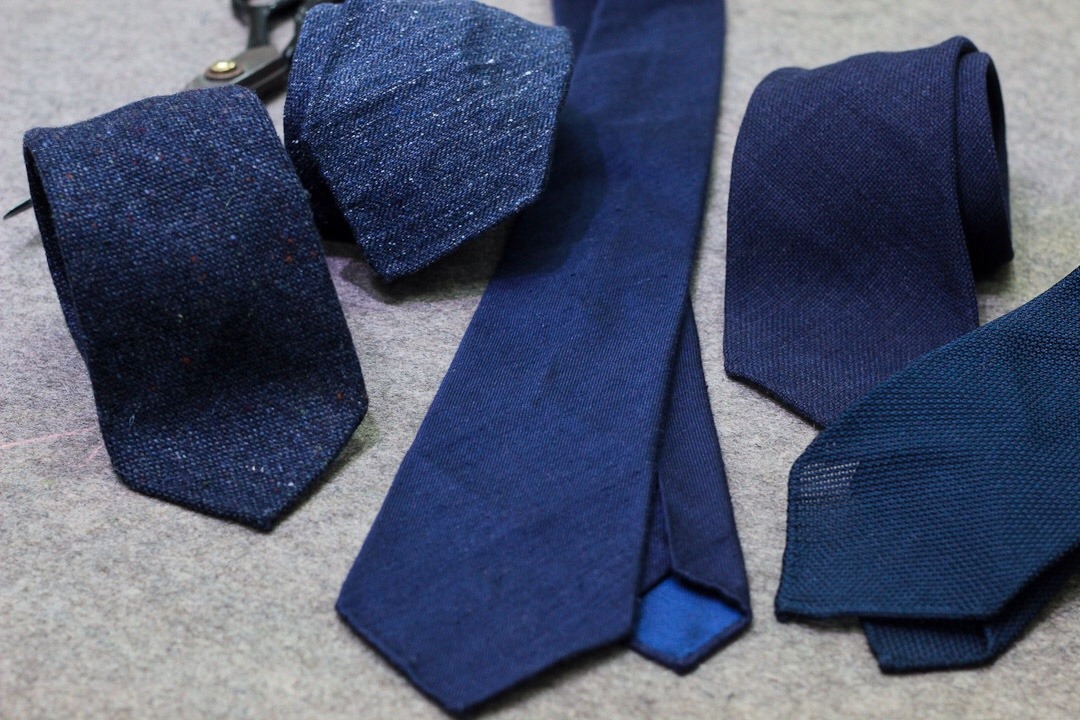 I'm a big believer in building a necktie wardrobe using the most basic and versatile designs possible. That means starting off with some simple striped ties (ones that are simple, not busy) and a handful of grenadines. If you wear suits often, you'll want a few conservative foulards and maybe a dotted silk. Navy, burgundy, dark brown, and dark green will be your most useful colors. Throw in a silver grenadine for things such as weddings, and you're basically covered for almost anything that might come up.
After that, however, it's nice to expand a little into seasonal neckwear. Our friends at Vanda Fine Clothing have a nice assortment pictured above. As you can see, every one of these is solid navy, but also textured, which make them a little easier to wear. If you have a patterned jacket or shirt, the solid color here will ensure that things don't look too busy. On the other hand, if your jacket or shirt is solid colored,  the texture of your tie will lend some useful visual interest.
In the above: a wool Donegal and silk/ wool chevron that I would keep to fall/ winter; an indigo raw silk that I would keep to spring/ summer; and a blue hopsack and navy grenadine for wear year round.
(Photo via vandafineclothing)
---