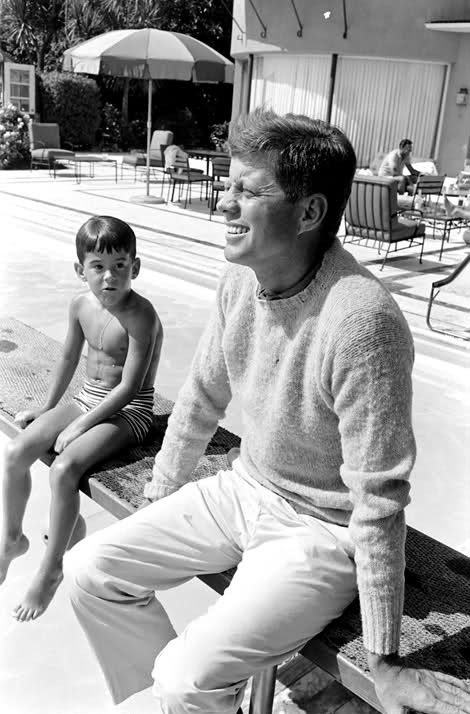 Pete's post yesterday reminded me of how much I also regret not buying those Shaggy Dog sweaters when they were "just" $160. On sale, that price occasionally dropped to $108, but fat chance you'll see them go that low now. At this point, you can expect a sale price of around $172.50 with J. Press' usual 25%-off discount, which is north of what they used to sell for at full retail just a few years ago. 
There are some alternatives though. The now defunct Ralph Lauren Rugby line used to make brushed Shetlands, and every once in a while, you'll see them still floating around eBay for between $50 and $110. The sweater isn't as thick and densely knitted as J. Press', but it fits slimmer and has smaller armholes (the second of which I really appreciate). It also has sueded elbow patches, but I imagine those can be carefully removed with a seam ripper if they're not to your liking. 
Howlin' of Morrison also has a model towards the end of this page. I really like their Shetlands (this particular piece looks fantastic), but find their brushed version a bit thin (from memory, slightly thinner than even Rugby's). On the upside, they also fit slimmer than Press', which might be good for some builds. 
Other options include these pieces by Edifice x Present, Present, William Fox & Sons, Drake's, John Tulloch, and Neighbour. Of those, I've only handled Neighbour's, which are, again, thinner but potentially better fitting. Some of the prices here aren't that much cheaper than what J. Press is asking, but it's nice to have options when sale season comes. I also think there's a potential for the York Street version to go on deeper discount than J. Press' mainline stuff, but only time will tell. 
Lastly, MKI also used to carry some last year, but they've since sold out. Might be worth keeping an eye on their webstore to see if they'll restock. 
---