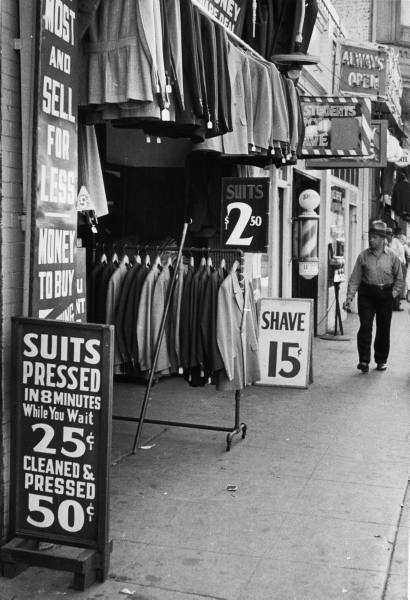 Most people want to dress well, but they don't care to spend a small fortune or an inordinate amount of time searching for deals. That means no fancy boutiques or thrift stores, just readily available things that can be quickly purchased for not too much money.
Obviously, if you want the best things, you have to spend either time or money. If you just want to look decent without too much fuss, however, here are my recommendations for where you can get affordable basics.
Finally, don't forget to set aside a portion of your budget to have things tailored. Things such as suits, sport coats, shirts, and trousers rarely fit perfectly off-the-rack, but if you bring them to a good alterations tailor, you can make them look twice as good and three times as expensive. 
(Photo from Life)
---