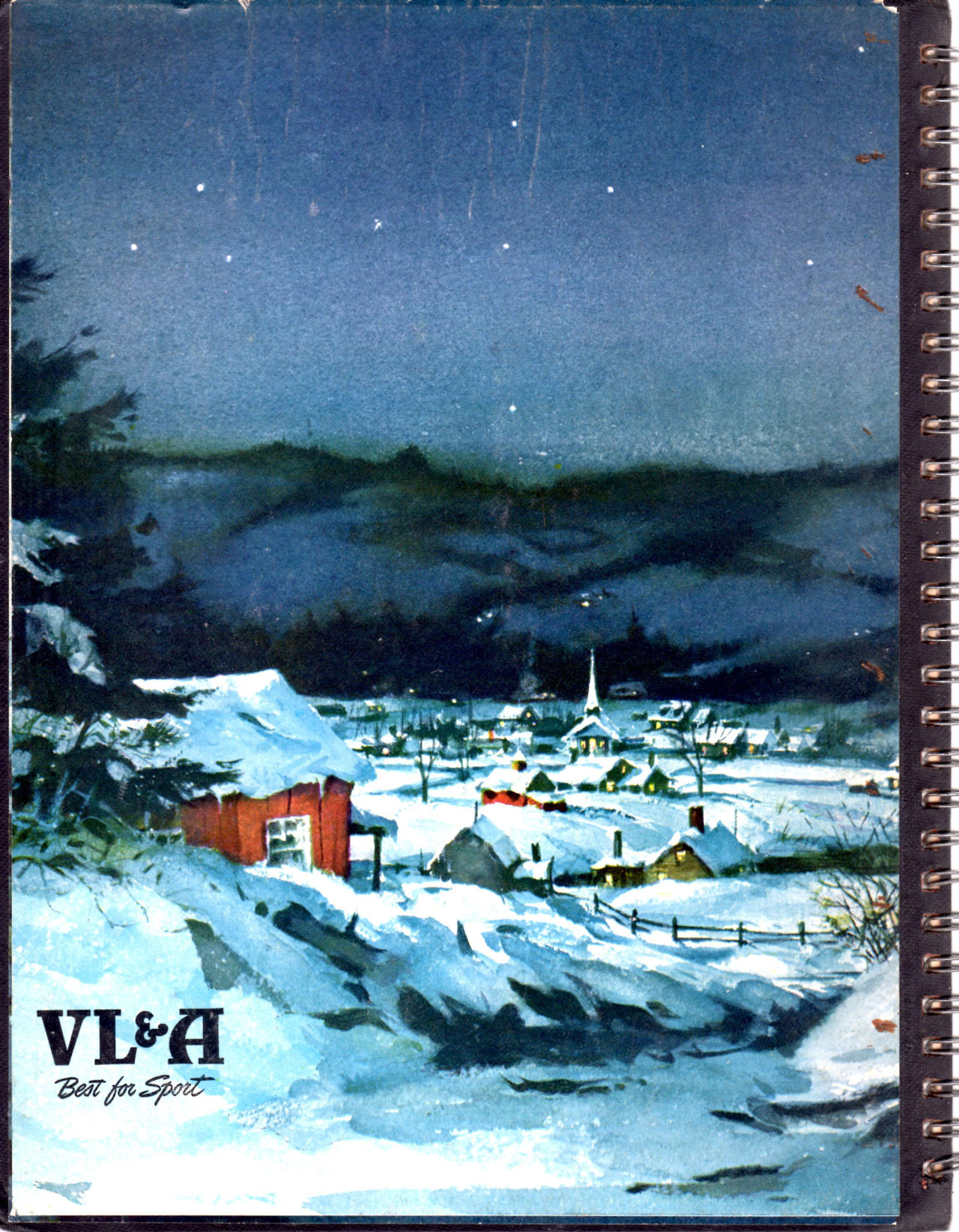 We continue our Abercrombie Adventures series with something from Von Lengerke & Antoine, which was the Chicago outpost of Abercrombie & Fitch, acquired by the latter brand in the late '30s. These color pages are from a store catalog from the winter of 1954.
A few notable items:
The Pendleton "Topster," a sort of shirt-jacket in classic Pendleton woolen patterns. These were manufactured for decades and decades, and you spot them at thrift stores from time to time. The price ($17.50) is the equivalent of about $150 in today's dollars.
The Macintosh Reversible Knockabout Jacket is pitched as having been made "by one of the oldest and finest English manufacturers of rainwear." That's of course still the case with Macintosh, though you're likely to find fewer reversible clothes on today's racks. The price of $28.50 is just short of $250 in today's dollars.
The Men's Mount Everest Sweater is billed as having been "developed by Braemar of Scotland especially for the British Expedition that conquered Mt. Everest." I love that everything in the A&F and VL&A catalogs are sourced from great manufacturers like Braemar. No corners cut here! About $150 in today's money.
The English Folding Dog Beds are so f'ing cute that I want to eat them. Pretty pricey, though, at $285 in today's money for mattress and bed.
---