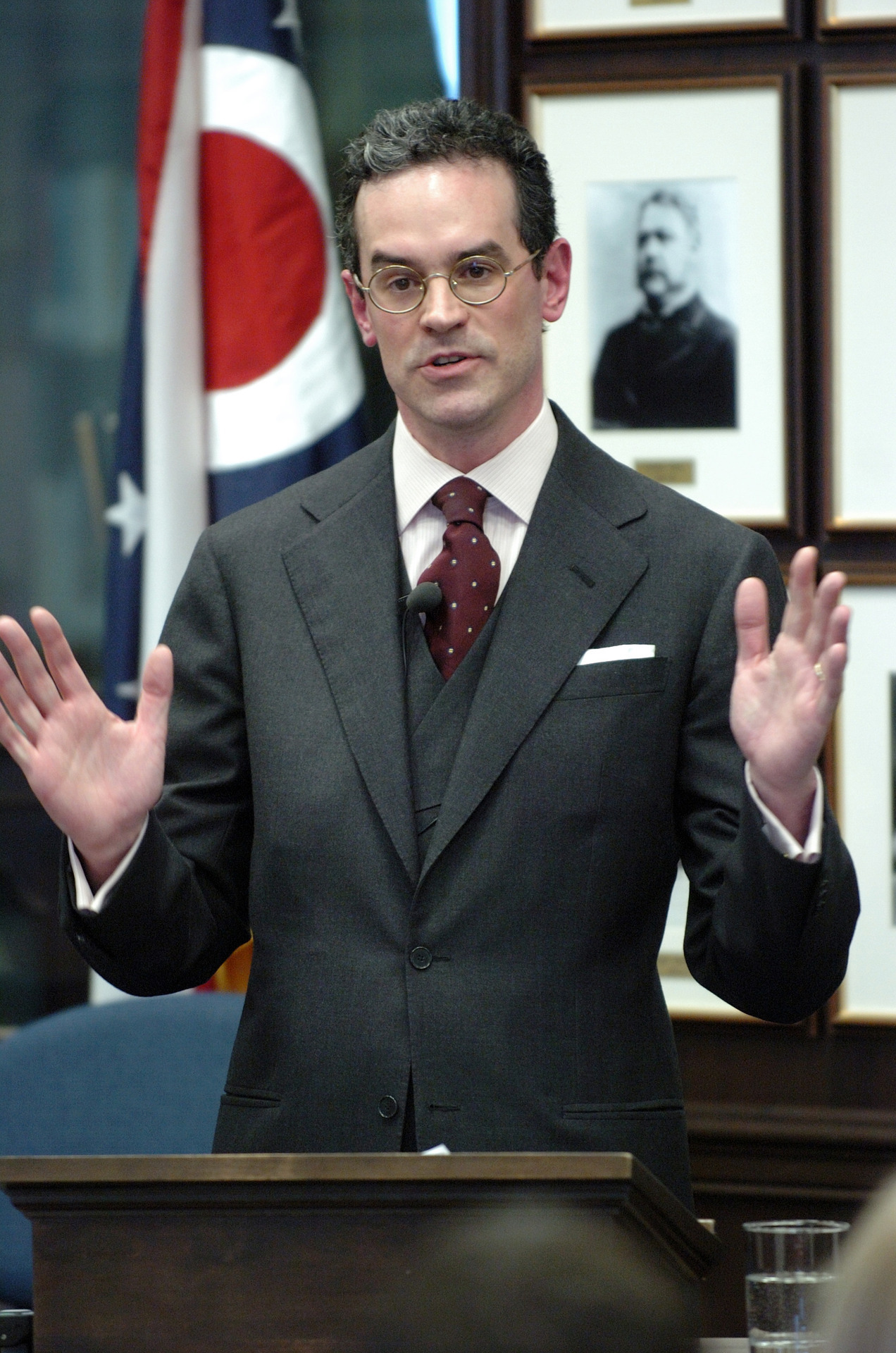 A tremendously well cut suit elegantly worn by Michael Anton. Note the classic proportions, such as the width of the lapels and the buttoning point. If Mr. Anton were to step away from the podium, you could be sure that the jacket's length wouldn't be too short, either. An extended shoulder line and a touch of fullness in the chest gives him a nice, masculine look, while the soft, sloping shoulders make him look natural and at ease. 
It's a shame you rarely find anything this good off-the-rack. But photos such as this can help train your eye so that you can better judge of what's a truly well fitting suit. Don't buy a jacket that is too short, has too high of a gorge, lapels that are too skinny, or a buttoning point near your sternum. 
Not even if it's on sale. 
(photo via voxsart)
---