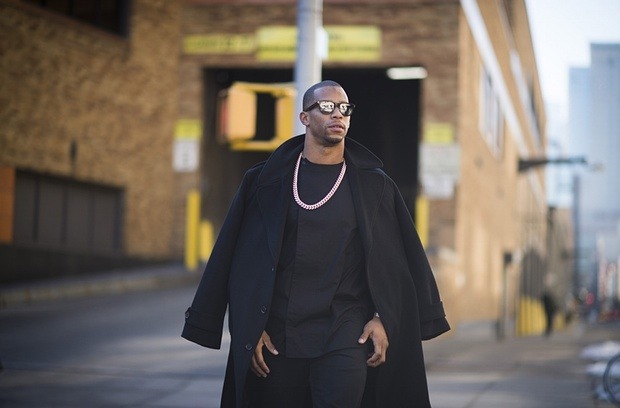 Tim Dowling over The Guardian recently found that fashion isn't just about what you wear, it's also about how you wear things. So he tried taking cues from street style photographs to see if trendy ways of styling clothes translate well to real life. From complex scarf tying techniques to advanced "shoulder robing," here's what he found. An excerpt:
Putting your coat over your shoulders like a cape isn't new, but no one used to call it shoulder-robing. The only thing new about it is that apparently it's no longer stupid.

The best thing I can say about shoulder-robing is that size is not an issue, because you are not actually wearing the coat in question. However, as a result, it's a highly unstable arrangement; when I shoulder-robed my way down to the shops, my coat blew away. Anyway, I think I lack the insouciance required to carry this look off; it looks as if I have broken one of my arms. People hold doors open for you, but that's about the only benefit I can see.
You can read the rest here. (I actually support "man clutches," by the way. Otherwise, what am I supposed to do with my hands??!!). 
---