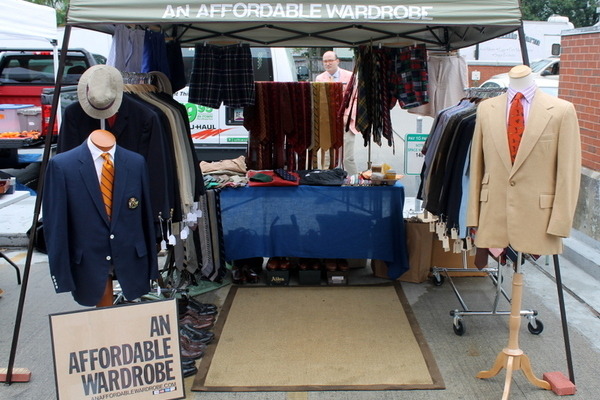 Our friend Giuseppe has been writing one of our favorite blogs, An Affordable Wardrobe, for the last five years. About three years ago, he started organizing the Top Shelf Flea Market in Boston (which is still going strong) and opened a nice little webshop for his thrifting finds. 
Yesterday, he launched an Indiegogo campaign for his next step: opening a new menswear haberdashery to be located in the Boston area. Like everything Giuseppe does, the store will be aimed at helping men of modest means buy affordable, classic clothing. He says the idea is to not have another down and dirty thrift store, or another vintage shop full of extremely hip clothing, but rather a genuinely classic men's shop with the best of both those worlds. Think Alan Flusser's shop in Manhattan, only crazy cheap and second hand. 
I think Giuseppe's idea is great and have already contributed myself. Go check out the campaign when you have a chance. And if you're in Boston, get excited about the possibility of this opening. 
---