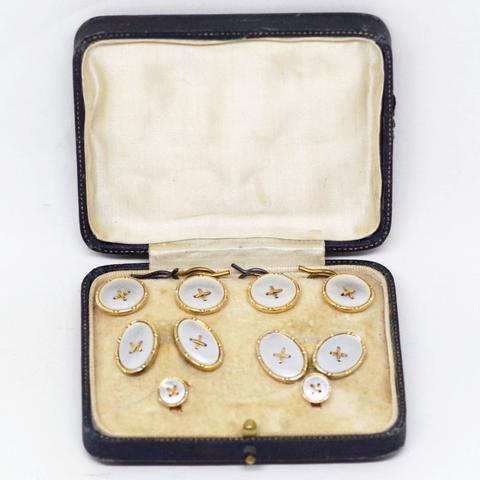 Hey all, did you know Put This On turned 8 years old on Friday? Happy birthday to us. And since Friday was the 8th that means this is our "golden birthday"- when your age matches the date you were born. Apparently it's also referred to as your "champagne birthday" but that seems very fussy. Unless you have a sabre to open it, in which case yes please. 
Anyway, it's as good a reason as any to check out some of the great golden goodies in the shop. One of our most fabulous items is this Edwardian dress set, which is just beyond elegant. But we have karats for any occasion with signet rings, stick pins aplenty, and these absolutely stunning 14kt golden knot cufflinks. All this stuff and more can be found in our Fine Jewelry section. 
Here's to another great year of great clothes.
---