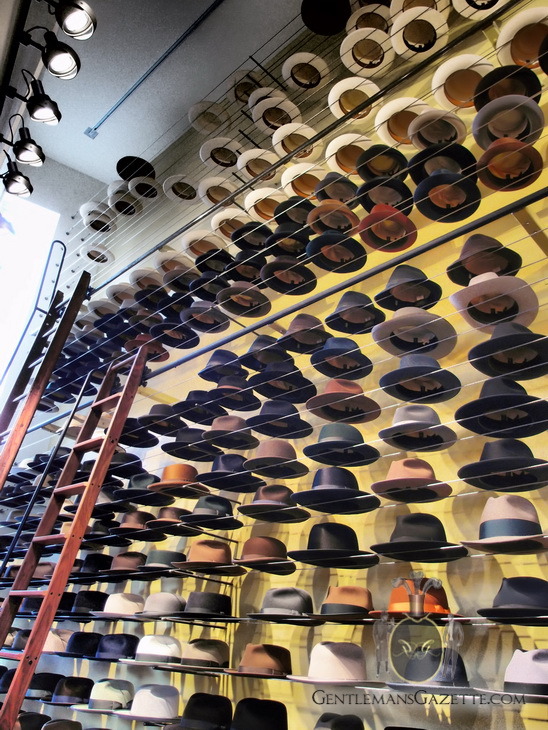 A couple of years ago, my mom (a part-time antiques dealer) came across some panama hats at an estate sale. She grabbed them, because she recognized them as quality pieces. Boy were they.
They were from Chicago's Optimo Hats, America's premiere custom hatter. Perhaps in season three of Put This On we'll get the chance to visit Optimo, and I'll get the chance to thank them for the hat my mom saved for me… and they stretched to my size.
If you're in Chicago, stop by Optimo, one of the only real hat stores left in the US – no silly mall-kiosk BS. Real, quality hats. If you're not, check out some gorgeous pictures and the story of the shop at Gentleman's Gazette.
---