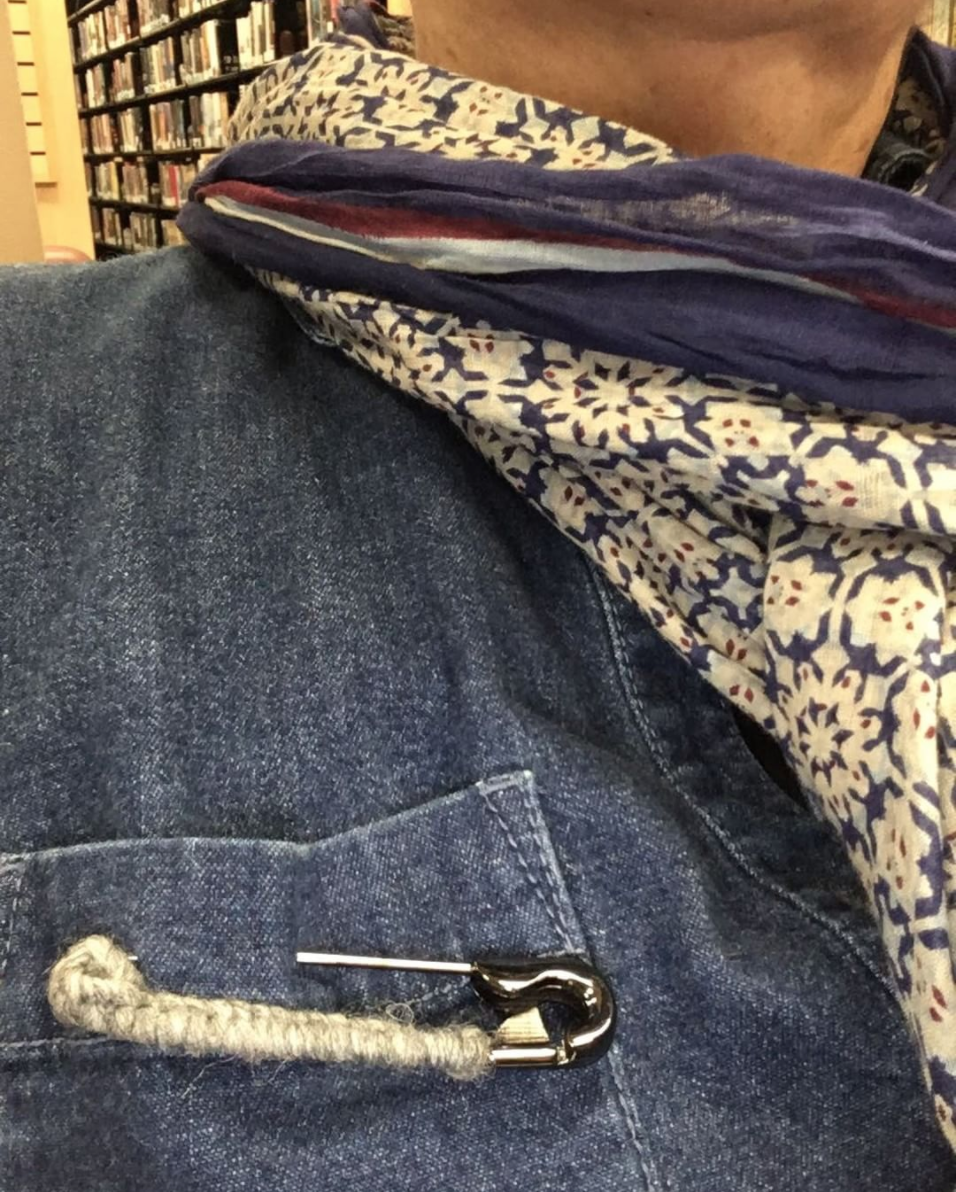 We couldn't be prouder of our readers. 
A few days ago, we announced that we'd donate $10 for every person who posts a photo of themselves wearing a safety pin on Instagram (and tagging the photo #safePTO so we can find it). In the last few months, and particularly after the recent US election, many women, ethnic minorities, immigrants, and people in other vulnerable groups have felt unsafe in their homes and communities. 
As a show of solidarity, some people are attaching safety pins to their shirts, sweaters, jackets, and bags. They represent literal safety – when a safety pin is worn, it means you'll stand up for vulnerable folks in your community. It's also a way to show that we're all linked. The move, taken from the UK's Brexit – where hate crimes spiked after the anti-immigrant Leave campaign won – is also starting to show up on Instagram. We often write about the symbolic power of our attire. This is a particularly explicit and vivid case.
So far, we've had about 60 people post on Instagram (raising $600 for the ACLU). And we encourage the posts to keep coming! We can donate up to $2,500 for the American Civil Liberties Union – a non-profit, non-partisan organization whose stated mission is to "defend and preserve the individual rights and liberties guaranteed to every person in this country by the Constitution and laws of the United States." If you want to donate directly, you can also do so here.
Thanks to everyone who's posted so far. And remember, if you post something, throw the hashtag #safePTO on there so we can find it. We're shooting for $2,500, so keep 'em coming. 
(Photos via ms_kaiju, Roy, David, Tommy, Patrick, Hradec, Mick, Liam, and Michael)
---