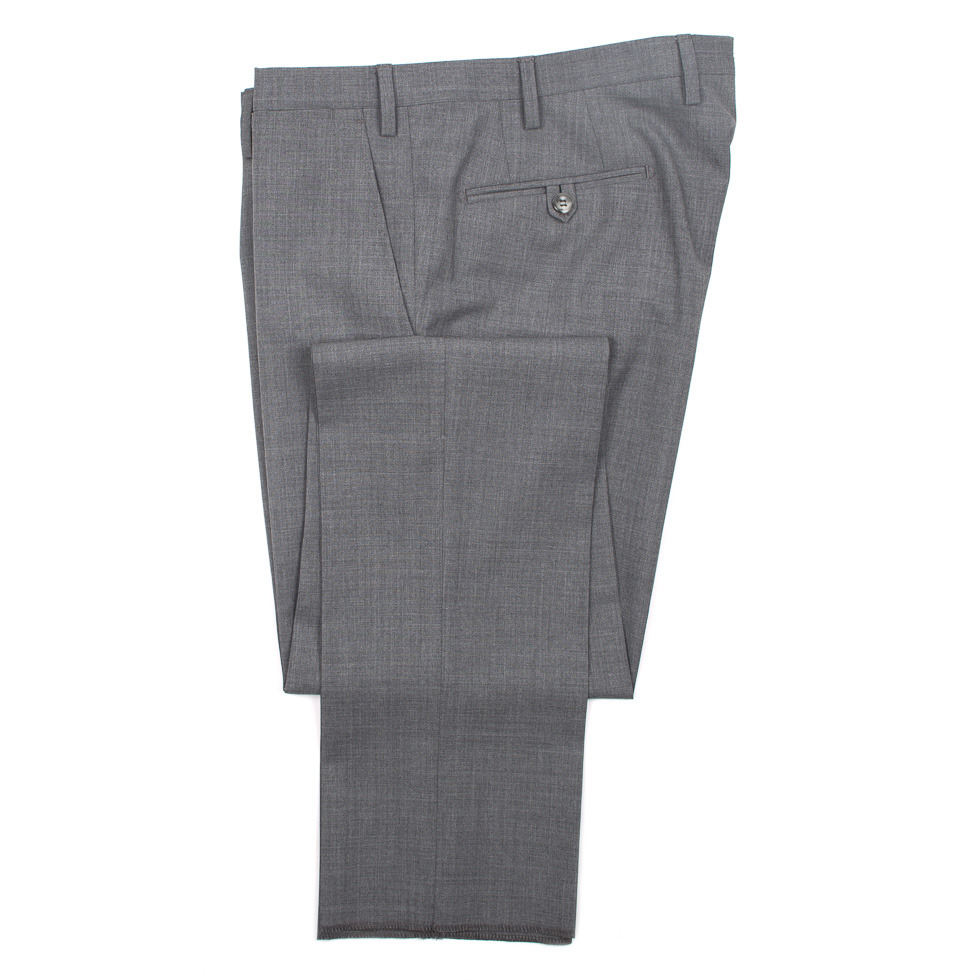 We try to recommend well-made, affordable items here at Put This On, but some things are just tough. Wool trousers, especially. 
Our usual picks include Howard Yount, Epaulet, and Dapper Classics. Their pants are made in the USA from top-end materials, but they also retail for about $200. That's a lot of money, but there aren't that many options under that price point. Even J. Crew retails their wool trousers for about $188 (and they're not typically included in sales). The best affordable buy I could find a couple of years ago – when I wrote our trouser shopping guide – was Land's End Year'rounder, but the construction isn't that great and the cut is a little dowdy.
Which is why I was excited to see these new $133 pants at Berg & Berg last night. They're made in Naples and most of the wools are from Vitale Barberis Canonico (a well respected Italian mill). The trousers feature a three-button closure; split-rear, curtained waistband; and unfinished length. All very nice details. 
My only gripe is that these run very slim – even by Italian standards. On a size 34 waist, they've tapered the legs to a 7.5 inch opening. That's too slim for me, but the style may work for some readers (and if they don't, Berg & Berg has a very reasonable 30-day return policy). For more conservative dressers, you can always contact the company and express interest in a fuller model. 
My ideal: give the trousers a higher rise and make the legs just a touch fuller (but not too much). Maybe even throw some reverse pleats on there. Then we're talking. 
---